Why manufacturers must digitally transform their processes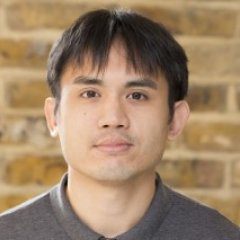 Digital transformation of manufacturing processes is progressing on a global scale and has led to the development of new types of 'intelligent' business applications, like intelligent ERP, intelligent CRM, intelligent finance, and intelligent HR.
Yet many manufacturers still run on legacy technology and processes, which prevent them from tapping into the benefits of these new solutions, including increased productivity, efficiency, and effectiveness.
To increase profits and ensure long-term success, manufacturers will need to start thinking about investing in intelligent applications and moving away from legacy technology.
Things to keep in mind when making the shift 
Over the last two to three decades, organisations like banks, retailers, and manufacturers have used large monolithic enterprise applications to automate their business processes. They're now at a stage of diminishing returns and need to start focusing on optimising those processes.
Markets are changing at a rapid rate and, in industries like manufacturing, brand loyalty no longer exists. Consumers can go online and compare products from businesses all over the world. Add to that the ease with which they can now import products, as if they were shopping locally.
Legacy technology and traditional methods stop manufacturers from competing at this level. They have to optimise.
Why optimisation?
Planning ahead has proven to be problematic, but with newer technologies like AI, big data, and the Internet of Things, manufacturers and supply chain players can start addressing complex optimisation challenges.
With intelligence programmed into applications, businesses benefit from better planning capabilities. Cognitive processes and decision-making will become automated, creating intelligent autonomous applications within business.
The change, particularly in the manufacturing industry, will fast-track developments like Industry 4.0 and smart factories.
Sage X3
Reduce HR costs, get complete visibility over your workforce, and boost employee engagement.
Find out how
A new role for leaders in manufacturing
The biggest challenge facing leaders in manufacturing is overhauling shop floor processes. Most businesses have invested in enterprise technology applications, like Enterprise Resource Planning (ERP), supply chain, and distribution logistics, to automate as much of these processes as possible. But manual floor processes that start when a product goes into production, to the time it arrives on the shop floor, hamper their effectiveness.
Floor operators still rely heavily on paper-based forms and clipboards to record machine process parameters and test results. This inefficiency can reduce the effectiveness of raw equipment by 30-40% in some factories.
Rather, they should take intelligence from materials and production and use it to improve shop floor processes in real time.
The risk of stagnation
Manufacturers are under pressure to increase productivity while making cheaper and higher-quality products. Choice has eroded customer loyalty. If they have a bad experience, they won't hesitate to look elsewhere for a product that is of better quality or saves them money.
By not adapting, manufacturers risk becoming so marginalised that they may not be able to survive the digital economy.
Digital transformation is complex because it needs to be applied holistically in the business, not in siloes: an iPhone, stripped down to its components, is not worth much. But people will pay thousands for the capability they get when these components are combined and integrated. That's the value of digital transformation.
There is no one-size-fits-all approach to technology that will radically change your business. Rather, it's how the technology is applied in your business to support your innovation model and help you meet market needs, that will truly transform your organisation.
New thinking, new possibilities
C-level executives with a traditional background may not see how new technologies can transform the business, preferring to stick to tried and tested methods. But 'younger' C-level executives are moving into higher positions in manufacturing companies, bringing with them new ICT skills and a good grasp of how technology can increase visibility and move the business forward.
Where previously the focus might have been on process management and how to make supply chains more efficient, it's now becoming more about how intelligence and analytics can speed up production, increase quality, and integrate external data.
Digital transformation barriers
Uncertainty and skills are two of the biggest barriers that prevent digital transformation in manufacturing.
Senior managers are naturally attracted to organisations that are on the path to innovation or are already investing in it. It's a tough spot to be in – how do you start digital transformation without the right talent, if the right talent is hesitant to join your business because you haven't started digital transformation?
Knowing when, how, and if you should start the digital journey is another major barrier. Sometimes it requires a complete shift from the traditional management mindset. Prove its value in one area – like comparing mixing machines to understand their characteristics, predict downtime, and know what preventative maintenance you should schedule – and then scale.
The cloud is the future
On-premise server rooms and data centres will become redundant for manufacturing companies, as the cloud becomes the de facto computing model. To run successful AI projects, businesses need massive computing power to support massive data dets – and that's better left to the technology experts.
Through cloud computing, data will be more secure and easier to access than if it was stored on an on-site server. It will also be a lot more cost effective to explore cloud options to capitalise on AI, data and machine learning.
Manufacturers are under increasing pressure to transform digitally in order to keep up with the constantly changing global environment.
Digital transformation offers an opportunity to make informed decisions, respond in real time, and take advantage of market opportunities. And that's worth the effort and investment.
Subscribe to the Sage Advice enewsletter
Get a roundup of our best business advice in your inbox every month.
Subscribe