How AI benefits the accounting profession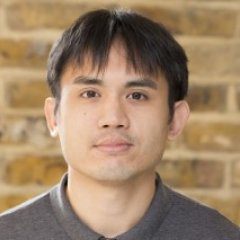 Stephenson's Rocket, an early steam locomotive, made its first run in 1829. The journey was slow and onerous, plagued with difficulties. But still. That first journey changed the nature of transport forever.
Within a few short years, steam trains were rushing along at 100mph. This is what artificial intelligence (AI) is like at present. There was an initial breakthrough that has resulted in a mad rush to develop the next iteration of AI. It's the Japanese bullet train equivalent.
AI is undoubtedly going to revolutionise the way we work, but what effect exactly will it have on accountancy?
Years of training and practice are required to qualify as an accountant. As such, it is quite easy to rest on one's laurels and think that the profession doesn't require any change or transformation. We are, however, ripe for change.
Accountancy is the ideal candidate for disruption due to the nature of its many repetitive tasks. AI can drive the industry from a backward bookkeeping function to one that delivers forward-thinking insight that can promote strategic decisions. Machine learning, when applied to data, can enhance trust, detect fraud, and increase compliance.
The profession is at the centre of an exciting new era, thanks to the juxtaposition of AI technology and accounting.
AI is changing everything
Code and algorithms are still being written by people to try problem solve and learn from scenarios presented to them. We are still quite a way from True AI, which will see computers "thinking" for themselves.
We can already rely on AI to automate repetitive tasks, increase accuracy and efficiency, and discover hidden insights and trends. It can understand the best path to finding an answer and learn the routines that offer the best results. AI is able to automatically upload documents, understand data entries and categorise them in the correct accounting codes. AI doesn't make mistakes, never gets worn out, and never needs to sleep.
AI allows us to do more with the resources at our disposal. It allows accountants to devote more energy and time on creativity, by analysing and interpreting the data to extract real value for the business and their customers.
Sage's Practice of Now report suggests that up to 58% of accountants strongly believe that AI will improve their firm in future.
Practice of Now 2019
The latest research reveals evidence of a cultural shift within the industry as it prepares for the coming decade. Recruitment, skills and training, business practices, service offerings and technology are all evolving.
Download the report
As we progress with the application of AI, we are seeing three areas of benefit for the profession: continuous audit, invisible accounting, and active insights.
This enables businesses to capture business activity in real-time, continuously reconcile, and make adjustments such as accruals as the month progresses. This helps to ease the load at month-end. Finance professionals will bear the fruit of AI in accountancy in the months and years to come.
Invisible accounting
AI can eliminate repetitive tasks from an employee's daily workload and increase the amount of readily available data. This means that there is an increase in the intelligence available to understand the direction and health of a business at any given time.
For example, it has become possible to seamlessly bring banking account information into the accounting system by applying machine learning to banking transactions.
At Sage, we introduced Bank Rules to automate the reconciliation and processing of transactions that we received from financial institutions. Rules can be created by users, or automatically generated by machine learning. A balance of user and machine input means rules are customisable and thus individualised to each user, using AI to improve business productivity.
One of the biggest values of Bank Rules is the amount of time that can be saved by the user. While it is possible for users to create up to 300 rules per account, small businesses typically only need five or six to reconcile their basic accounting functions.
Sage research indicates that it takes 20 seconds to input the average manual transaction. This means that the introduction of Bank Rules can equate to savings of more than five years of manual entry time for a business.
AI algorithms and machine learning help make data smarter by adding value through smarter rules. Bank Rules identify inputs and respond to feedback whenever a user sets up or changes a transaction. The system gets faster and more efficient with each input from the customer.
Apart from Bank Rules, we guarantee that when payments are integrated into an accounting system, the movement of money is recorded in real-time. This means that, without fail, the books are balanced and real-time updates on account status can be given at all times.
AI automatically manages the gathering, sorting, and visualising of important data in a way that helps the business run more efficiently. This affords staff the time to do more productive tasks that can drive the business forward.
Better financial protection and control helps to build trust
AI can significantly minimise accounting errors and reduce financial fraud. While online banking has brought with it several advantages, it has also created a platform for financial crime, especially around fraud. As the volume of data grows, the chances of a dishonest payment slipping through increases. This means that the accountant's compliance task has become much harder to complete.
With AI, that data can now be reviewed at speed. It can detect anomalies like duplicate invoices and pick up connections between seemingly harmless payments and other known risks. It also helps to allocate expenses to the right categories, meaning the company won't pay for items it shouldn't.
Implementing automated anti-fraud and finance management systems can help practices greatly improve compliance procedures, protecting both their and their clients' finances.
This is how accountants and AI can work hand-in-hand to offer a more predictive, strategic service, using data to pick up on potential issues before they come up.
Drive better decisions with active insights
AI can be used to analyse vast quantities of data quickly, and at scale, in every possible sector. It has the ability to detect irregularities in the system and improve workflows. Finance professionals can make better, real-time business decisions with AI, based on actionable insights derived from customer demographics, past transactional data, and external factors. It will enable accountants to report and forecast with greater clarity than they ever have before.
Companies can use data to forecast cash flow, predict when the business could be short of money, and take the necessary actions to avoid problems before they arise. They can recognise when a customer might be about to churn and look at how to renew their services.  This means accountants will be able to assist clients in responding to financial challenges before they become critical – adjusting processes or expenditure as required.
As AI assimilates greater business information flows into the accounting mix, accountants will be able to broaden their predictive consultancy to include other areas of the business. For example, if a manufacturer sees a rise in supplier costs, an accountant equipped with AI will be able to predict the possible impact on the business in the near future. They can suggest a best course of action to address the possible shortfall before it becomes a problem.
We still marvel at the bullet train speeding through a station. That same train service can now alert travellers if there is a problem with the schedule, prior to boarding, and offer alternative routes or connections.
The accounting profession is the same – it's becoming increasingly modern and sophisticated. While the rules of finance might be the same, the rules of how the work can be done are shifting. Accountants will be true changemakers.
Subscribe to the Sage Advice enewsletter
Get a roundup of our best business advice in your inbox every month.
Subscribe