Money Matters
Nominations for the Sage Circle of Excellence Awards are Open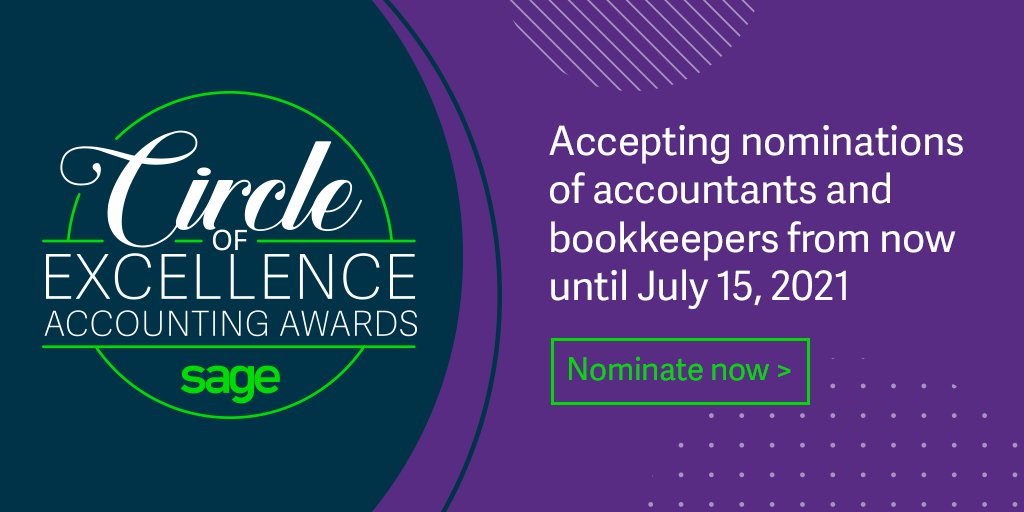 The Circle of Excellence Accounting Awards recognizes and celebrates Sage accountants, bookkeepers and practices making a positive impact to their colleagues, clients, communities and the accounting industry.
Join us in acknowledging the success and contributions of Canadian accountants and bookkeepers by nominating deserving accountants, bookkeepers or practices in any of the award categories below. Tell us their stories, what has set them apart and how they have shown innovation, perseverance, client service and community in what has been a year like no other.
Award Categories and Nomination Forms
Nominate an accountant, bookkeeper or practice using the forms linked below. When nominating, please make write-ups around 200 – 400 words, and provide a clear explanation and examples of how your nominee meets the description of the award. Winners will be judged on nomination write-ups so please make sure to be as detailed and specific as possible.  The categories for 2021 ar as follows:
Accountant Partner of the Year
Bookkeeper Partner of the Year
Trainer of the Year
Innovator of the Year
Rising Star of the Year
Recommended Next Read
Subscribe to the Sage Advice Newsletter
Get a roundup of our best business advice in your inbox every month.
Subscribe