Free guides & templates
How to write a business plan
A business plan is essential for reaching financial success. Download our business plan template and use it to help you achieve your goals.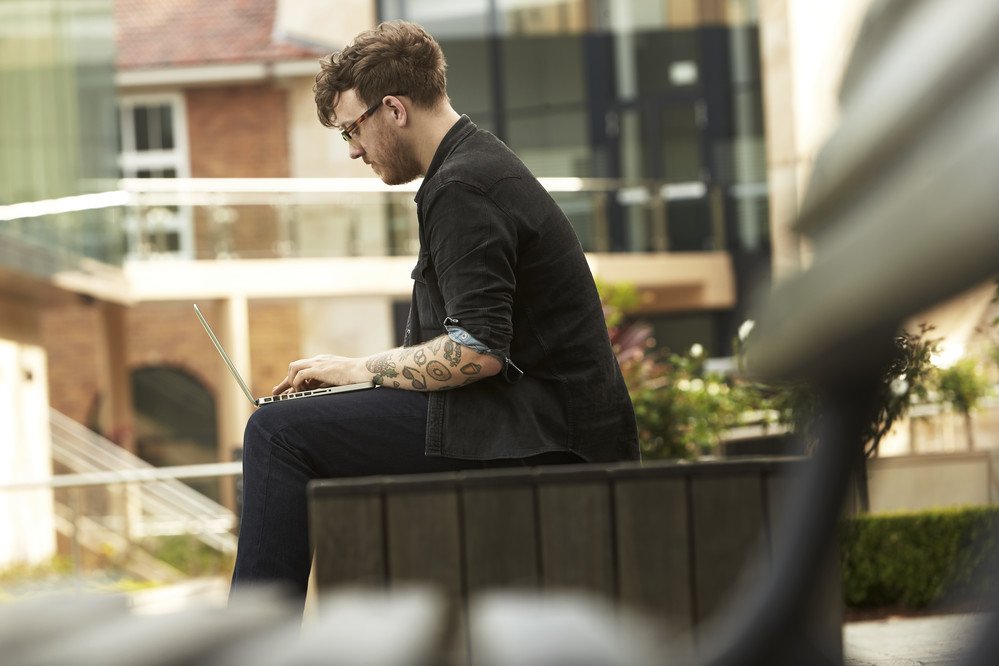 Whether you're starting a business or planning to expand, having a business plan can help to get you on track and get some detail behind your ideas.
However, research from Barclays shows that one in four businesses don't have a business plan.
There are a number of useful tools worth having at your disposal if you want your business to succeed. While one of those is accounting software, so you can keep track of your business admin (forecast your cash flow, manage your invoices, and more), another is a business plan.
So what are the advantages of business planning and how could it help your business to succeed? Read this article to find out more.
What is a business plan?
There are numerous reasons why you might want to start a business.
You might have a great idea. Perhaps you've always wanted to run your own company. Or maybe you've been made redundant – perhaps due to the coronavirus (COVID-19) outbreak – and you're ready to take the leap to entrepreneurship.
But for your business to be a success, your passion, enthusiasm, hard work and skills should be built on a practical framework. And that's the case whether it's a new business or an existing one.
This is where your business plan comes in.
A key part of that practical framework, a business plan is a document that maps out the purpose of your company, what it does and its strategic goals, among other things.
Creating a business plan for your company will guide you in defining your unique selling proposition (USP), and give you clarity of the marketplace you wish to operate in and the competition your business will be up against.
You'll use your business plan to work towards a series of milestones that will help you to grow your company.
But your business plan shouldn't be a static document – you should update it regularly as your company evolves, so you can ensure things are moving in the right direction.
Your one stop shop for starting a business
Thinking about starting a business or already putting your ideas into action? We've got the resources, expertise and software to help you achieve your goals.
Find out more
Benefits of writing a business plan
Jennifer O'Toole, Senior Partner at accountancy firm Thomas R Dixon, says: "A business plan is like a flight path. It lets you know where you want to go, what you want to achieve, what you have in order to achieve your goals and probably most importantly what problems you can expect along the way.
"Being able to identify potential threats, problem areas that could affect the business, and to be able to develop coping strategies in a proactive manner rather than in a reactive stance, is key to business survival."
It's also a great way to share information about your business, to develop your thinking and test scenarios before you make any changes (like leaving your job and going it alone), and it gives you a way to measure how things go when you do start up.
And if you're looking for finance, then a business plan can make a difference.
Rebecca McNeil, MD for Business Lending and Enterprise at Barclays, says: "A strong plan can help applications for finance from a business loan to alternative forms of finance and investment."
Reasons people skip business planning
If it's so helpful, why don't more people choose to have one? Here are some of the common challenges:
Time. If you've thought through your business, it shouldn't take long to create your business plan. Keep it short and simple and choose a format that works for you.
Uncertainty. It's true that you can't know what will happen until you start a business but a plan can help you spot potential pitfalls and helps you to understand the finances behind your idea. Read our advice on ways to get more accurate figures in your business plan.
Lack of agility. Some people think business planning stops businesses evolving, but a good business plan should be current and adapt as you test and learn. It needs to be part of the business, not left in a drawer.
---
Read more about business plans
---
The best format for your business plan
Many people assume that a business plan will be a hefty document containing lots of facts and figures, but it doesn't have to be. The key thing is to choose a format that will work for you and your business. That would be:
One you'll use. Something that can become part of your day-to-day business rather than something you'll never refer to. Have your business plan on the wall as a manifesto or mind map, make a presentation or create a visual guide – whatever works for you.
One that makes it simple to express your views. If you're a writer, you may be happy with a document, a designer might like a more visual medium. Your business plan should excite and inspire, so pick a format that lets you do that.
One that's shareable. A business plan will be seen by lots of people, from your bank manager and accountant to prospective investors or employees, so pick a format that makes it easy to share.
What to include in your business plan
What should a business plan include? Every plan is likely to be different but there are some common pieces of information that are often included:
An overview of the business. What does it do and what makes it different?
Goals. What does the business want to achieve? This should set some SMART objectives that will quickly show if the business is succeeding.
Your audience and the market. Who will your business supply and how will it reach them? How big is the market and who are your key competitors?
Products and pricing. What will you be selling and how will your prices be set? How does this compare with your competitors?
Who is involved. Many investors say they invest as much in the people as they do in the business. Share some information about people's roles, experience and passions.
Financials. Provide details about sales, costs, break-even points and where investment will come from. If you're looking for people to invest, you should include information about likely returns. If you're looking for ways to finance your business, crowdfunding, alternative finance and government funding are a good place to start.
Some business plans will include other sections, like a SWOT analysis or a full marketing plan. You might find these useful for your business, so feel free to include them too if you wish.
How to use your business plan
Many business owners invest time in producing a business plan and then never look at it again.
While it's valuable to get your ideas clarified and to test your thinking before you launch your business, it's even better if it's embedded into your day-to-day business too.
As O'Toole says: "Business planning is a continuous process – from the initial start up of any business to stage two of developing and growth of existing sales and developing new income streams.
"As established businesses mature and diversify, business planning continues to play a fundamental role in ensuring that the company's long-term strategies are being met."
Here are some ways your business plan can work for you:
Take the sales, cash flow and expense predictions and measure them against your actual figures. This helps you spot whether you're on track and if things need to be revised.
Revisit your goals every month to see how you're progressing.
Keep updating it to include customer input and quotes. Real feedback is essential for keeping a business on track.
Revisit it once a year to see if changes to the market, technology or competition has had an impact. Businesses need to continue to evolve to survive in the longer term.
Where to get help with your business plan
Sometimes you'll need additional information to pull together your plan. You could:
Speak to your accountant. They don't just help you with financials or accounting software, they can also offer advice about planning your business.
Talk to your bank. Many have small business experts who can help.
Use business planning templates. Our free, easy-to-follow Word template will help to make the process easier.
Editor's note: This article was first published in October 2017 and has been updated for relevance.
Business plan template
Thinking of starting a business or looking for investment but need help putting a plan together? Get our free, easy-to-use business plan template.
Download your free business plan template
40,303 readers have downloaded this guide
Recommended Next Read
Subscribe to the Sage Advice newsletter
Join more than 500,000 UK readers and get the best business admin strategies and tactics, as well as actionable advice to help your company thrive, in your inbox every month.
Subscribe now