Wondering if you're ready for Self Assessment?
Self Assessment, is probably most recognised as a phrase from HMRC to strike fear into the heart of any small business owner. If you're relying on Excel sheets and boxes of receipts to keep track of your finances, we can understand why.

It's unsurprising that more plumbers, freelancers and sole traders in all types of jobs are turning to simple software and mobile apps to capture earnings, keep track of paperwork and handle their tax submissions. So if you're starting out as self-employed, or wondering how to make self assessment easier, our webinar is probably the place to be.

Our on demand webinar joins our panel of accountancy experts, who will share their experiences of how real businesses manage self assessment, provide advice on getting returns right and most importantly, how to avoid stress for next year's return. The following are some other key areas, which we will cover during the webinar;
Tax planning opportunities, alongside Making Tax Digital for income tax.
Working alongside an accountant and the benefits of software to avoid calculation errors and improve automation.
Taking the hassle out of your next return, by avoiding confusing emails, bank statements and paper files, at the last minute.
How to provide accurate data to your bookkeeper or accountant for your next return online and avoid hours of wasted time on your returns.
Payment deferrals and impact of Covid-19 on standard deadlines, including penalties, time to pay and the importance of an accountant making pension contributions.
Host: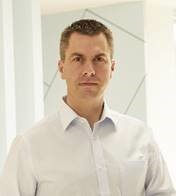 Chris Downing, Director Product Marketing - Accountants, Sage


Director for Accountants and Bookkeepers, Sage. Chris joined Sage having been a partner at a top 100 accountancy firm. He brings nearly 20 years of hands on experience and strategic insight of the profession, coupled with an infectious enthusiasm in the adoption of technology and Business Intelligence to improve reporting and drive innovation in the SME sector.
Panelists: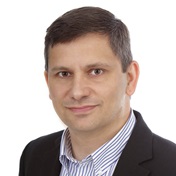 Adam Prince - Sage Panelist


Adam Prince is VP of compliance at Sage, a chartered accountant and passionate about helping entrepreneurs add value to their business whilst meeting tax and other obligations
Amy Noblett - Sage Panelist


Product Manager for Accountants and Bookkeepers, Sage. Amy joined Sage in 2010 having qualified as a chartered accountant in practice at a top 10 accountancy firm. She brings hands on experience of the profession, and since joining Sage has led many key compliance changes affecting the profession, including the introduction of iXBRL reporting, the transition to FRS 102 and more recently Making Tax Digital. She is passionate about compliance & how through technology we think differently about how it's delivered.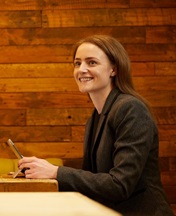 Sam Mitcham - Guest Panelist


Samantha, an AAT licenced accountant, formed SJCM Accountancy in 2019 having spent over 12 years employed in practice. She's enjoying the freedom and opportunity to grow her own firm - allowing her to focus on helping small business owners better understand their numbers, be ahead of compliance and perform at their best. In her spare time she can often be found fell running on the Lancs/Yorks moors and spending quality time with her family and friends.