Growth & Customers
7 expert insights to help automate and optimise your finance operations
It's imperative that knowledge workers in the modern world keep up with changes in their fields—especially SaaS accounting leaders. One way to do this is by attending conferences and industry events like the recent Modern SaaS Finance Forum in Silicon Valley.
Here are our top seven insights from this year's event on how to optimise your finance operations.
1. Build your tech stack piece by piece
It can be tempting to rush into the process of building your fintech stack to meet board and stakeholder expectations. But rushing this process can backfire.
There are a lot of moving pieces and layers in an automated accounting department. You need to ensure that each one is working optimally before moving on to the next.
Moving too quickly could result in implementation and integration errors, resulting in wasted time as you backtrack to fix things. Sometimes you have to slow things down to speed them up.
2. Community matters deeply
The communities that form around education and networking events are important for modern professionals. There are focused groups and conferences for CEOs, CMOs, VPs of sales, and countless other business roles.
Yet there's a marked absence of organised events for SaaS accounting leaders where they can further their professional development.
3. You still need to understand accounting workflows
Accounting automation is incredibly efficient at taking tasks off our plates or minimising them so dramatically that they take almost no time to complete.
That said, SaaS CFOs still need a comprehensive and meaningful understanding of the processes they're automating. Without that baseline knowledge, someone using modern accounting software is a bit like a five-year-old behind the wheel of a car. Just because they're in the driver's seat doesn't mean they'll get very far.
A firm understanding of SaaS accounting principles and KPIs is still essential, even with accounting automation in your toolkit.
4. Collaborate with "two-step" SaaS CFOs
Seek out "two-step" executives for guidance and mentoring opportunities.
In other words, look for industry peers roughly two steps ahead of where you want to be in 18 months. Learning through shared experiences is a phenomenal way to flatten the steep SaaS accounting learning curve.
Trying to do everything yourself leaves you vulnerable to mistakes. What you'd like to do has already been done by someone out there–probably multiple people. Find these people and learn from their experiences, if they're willing to share them.
5. Frontload the urgency
When your board has high expectations for a FinTech software overhaul, the pressure can build up unexpectedly. You have nine months before everything has to be squared away, so what's the rush?
The problem with that mindset is that it just kicks the can down the road. If you don't tackle such a complex task early and proactively, you may run into real pressure from your stakeholders as your deadline approaches. If you're not cautious, all that extra heat can drain your focus and increase the likelihood of mistakes.
So remember, frontload the urgency: start FinTech upgrades as early as possible so you can move carefully and clearly through the process.
6. Quote-to-cash: It's never too early
Automating the quote-to-cash (QTC) process is critical for SaaS accounting teams.
But many departments put it off until they have justifiable sales momentum. This can lead to implementation and scaling difficulties.
It's more effective to start early and go slowly rather than playing automation catch-up with a more mature sales pipeline. Run a mock-up transaction to see how things work in terms of automation and scale gradually. This will also help you get comfortable enough to explore other aspects of automation.
7. Keep your stakeholders happy
Be mindful that many stakeholders are involved in your automation journey beyond the accounting department.
SaaS CFOs should make a point of talking to stakeholders in sales, marketing, IT, and other areas. Address their concerns and explain how this software overhaul will be a net positive for their day-to-day lives.
Switching to cloud-based processes is a giant leap forward. Being a team player and ensuring everyone's on the same page shows a high calibre of leadership and will help keep stakeholders in other departments informed and aligned.
Recommended Next Read
Sage Intacct
Discover how Sage Intacct takes the stress away and can make financial management fun and empowering.
Find out how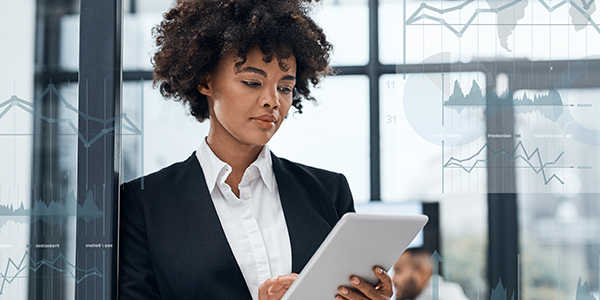 [White paper] – The Digital CFO
Tracking financial leadership's transition from corporate number-cruncher to strategic storyteller
Download the white paper
Subscribe to the Sage Advice enewsletter
Get a roundup of our best business advice in your inbox every month.
Subscribe