Money Matters
How to maximise revenue with automated SaaS billing
It's becoming more common for subscription-based companies to use various SaaS billing models to differentiate themselves and create a friction-free client experience.
Although all these companies sell the same product or service, they try different billing approaches to win the market. This has significantly increased hybrid billing models, which combine two or more billing types.
But with so many options, how do you know if your strategy is the most effective?
Don't know where to start? You're not alone…
Here are some common billing challenges facing SaaS companies:
1. Lack of knowledge
Which billing model is best for the company's offering? Are there potential or existing customers who prefer different feature tiers? These are all questions that SaaS CFOs need to answer before they can choose their billing model.
2. Forecasting and accuracy limitations
Manual forecasts and spreadsheets aren't effective ways to determine the right billing model. With automated forecasting, you have a bird's-eye view of the efficacy of different billing models over time, ultimately simplifying the decision-making process.
3. A lack of metrics
How do you know when you have the right billing model? Monitoring your metrics using automation will help you determine how each billing model affects your business performance so you can either switch or adjust.
Overcome SaaS billing challenges with automation
You know you have the right billing model when your customers barely notice the process. Recurring payments must stay where they belong: in the background of the user experience.
Use automation to streamline your billing process by:
Reducing hesitation: Billing can be a major point of indecision, so you want the sales process to go as naturally as possible–especially if you have bigger-ticket service items and signup costs. Make sure you analyse your target audience in-depth and determine what makes things easier for them and more profitable for you.
Leaning on the data: Automation offers invaluable insight into usage data that allows you to establish what's working and what's not.
Monitor and reduce churn: Involuntary churn plays a significant role in revenue loss and is directly linked to the billing process. Although it's normal to expect a certain amount of churn after a billing pivot or policy update, you need to proactively monitor your churn rates to ensure you can prevent problems before they occur.
Choosing a SaaS billing model
Although no SaaS billing model is the same, there are a few popular ones to choose from, including:
Usage-based billing: Usage-based billing is the most popular model, and for good reason. This method only charges customers when they use your service, which means they can scale and budget for the costs.
Tiered billing: Tiered pricing involves segmenting your product or service's features into different levels and is also one of the popular models.
User-based pricing: This model is for larger organisations, like schools or corporate teams. If you use this model, consider offering discounts for larger groups to encourage the group leader.
Freemium: A free trial period can last anywhere from one to four weeks. This entails providing customers a free trial before their credit card is charged for the following billing cycle. It can be used with other methods to overcome customer resistance during the buying process.
Hybrid billing: Hybrid pricing is exactly what it sounds like: a combination of two or more pricing models discussed above. With this method, you can create a SaaS billing system that takes every option's best features.
Automated reporting at its best
The sheer number of options available in SaaS billing is one of its greatest strengths. That's a double-edged sword, though, because it opens up many possibilities.
The use of automation can help your organisation save time and money by eliminating human error from the billing process, but before you do:
Think it over before you move: Software-as-a-service (SaaS) companies can predict the long-term results of different pricing models with the help of cloud-based accounting software. This enables you to test potential outcomes for various hybrid billing strategies before settling on one.
Keep a close eye on your financial ecosystem: Payments automatically deducted from a customer's account are not distinct. You can gauge the full effect of your pricing strategy by keeping an eye on how it interacts with your other SaaS key performance indicators. This can be done with minimal effort, thanks to automated reporting. Each finance leader can access the information they need in a consolidated dashboard tailored to their specific role.
Get in-depth reports on sales: Sort out your billing and revenue data and see what you can learn. This data can be viewed in real-time and filtered to reveal insights about your business based on transaction type, customer subset, and other criteria.
With automation, you can see the final price of all possible paths before deciding which one to take. What more could you want from a strategic standpoint?
Bill with confidence
Sage can guide you to the sweet spot of SaaS billing, where your model maximises revenue without sacrificing user satisfaction.
Automating a process allows you to compare the total cost of all feasible options before committing to one.
Recommended Next Read
Sage Intacct
Discover how Sage Intacct takes the stress away and can make financial management fun and empowering.
Find out how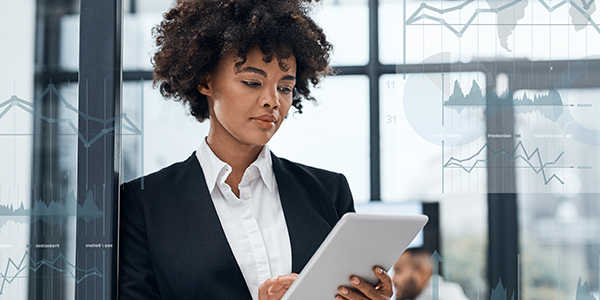 Subscribe to the Sage Advice enewsletter
Get a roundup of our best business advice in your inbox every month.
Subscribe