Technology & Innovation
[Webinar] Human-centric digital transformation: A blueprint for success
In many industries, there still exists a fear that digital transformation and automation equal job losses. While this is a valid concern, the truth is that technology helps humans. It makes our jobs easier, expedites time-consuming processes, and ups productivity. This was the word from Mohammed Mosam, Director of Sage AME, during a recent webinar as part of CFO South Africa's Finance Indaba Network series. 
Talking about the human side of digital transformation, Mosam stressed that replacing manual processes with digital ones actually puts people first. While we may think that digital transformation is all about technology, it's actually about people. For Mosam, digital transformation should be an "all-inclusive metamorphosis", whereby you are digitising business processes to improve human work.  
What is human-centric digital transformation? 
Human-centric digital transformation seeks to change how people, technology, and processes interact, with the goal being to achieve better outcomes. When we talk about digital transformation, we're looking at how we can fundamentally transform business models to improve the lives of humans.  
You may remember pulling out a map book before heading somewhere you'd never been before, explained Mosam. You'd spend some time having a good look at various route options, taking note of different landmarks, and trying to memorise how to get to your destination. Today, we just key an address into Google Maps, hit 'Start', and we're on our way. 
 "This has transformed how we travel. Suddenly, you're able to enjoy your journey without having to stress about taking a wrong turn or worrying about where you have to go," he says. "This is a very simple example, but it showcases how automating processes can reduce complexity and boost overall efficiency for people." 
How to get human-centric digital transformation right
Want to ensure your digital transformation doesn't leave people behind? Here's how to get it right. 
Understand your ecosystem
You can't change what you don't know, noted Mosam. As such, you need to take time to look at your existing ecosystem and identify inefficiencies that are proving incredibly time-consuming for your team. 
Also speaking during the Webinar, Yudhvir Seetharam, Head of Analytics, Insights & Research, FNB Commercial, noted that this business process audit is essential for larger businesses because there are countless moving parts to consider. 
Often, we'll do things a certain way simply because that's how we've always done them, added Seetharam. But if you scrutinise your business processes, you'll be amazed at where you're wasting time and resources. Once you've identified these stumbling blocks, ask yourself what small changes you can implement to make a significant impact. 
Start small
Speaking of small changes, you don't have to do everything at once when it comes to digital transformation. As the saying goes, you can't run before you walk. 
Start by streamlining a single business process, advised Mosam. For example, whenever money is spent in business, there is typically a lengthy, manual sign-off process that has to be followed, involving a lot of people and a lot of red tape. "Implementing a digital document management system that allows for electronic sign-off removes a huge amount of inefficiency," he says. 
Human-centric digital transformation aims to free up time so that you can focus less on the administrative side of your business and more on the strategic side of your business.
Consider the 'why'
Human-centric digital transformation starts with understanding the 'why', said Seetharam. "Are you doing it because you want to increase efficiency across your business? Are you doing it because you want to have a better relationship with your customers?" For FNB, it was both. The human side of its digital transformation strategy was about improving how the people inside the business work so that they could offer a better experience to the people outside the business. 
"You might be good at reducing internal efficiencies, but if your customer isn't gaining anything from these efficiency gains, what's the point of doing so?" 
 According to Seetharam, it's important to be aware that this journey won't be quick. "You're not going to develop something ground-breaking overnight, and you're certainly not going to change the DNA of your organisation overnight." When you know the 'why', your incentive for embarking on this journey is clear, and that's what motivates you to keep going.  
Rope in finance
As our CFO 3.0 whitepaper explained, CFOs increasingly have a crucial role in business transformation and in helping the business use technology to tap into new opportunities and mitigate risks. With human-centric digital transformation, not only do CFOs have to be concerned about how to prioritise budgets and technology investments; they also need to be thinking about how their spend can help people work smarter, faster, and more efficiently.
Don't be afraid to challenge norms
COVID-19 accelerated digital transformation for many businesses, forcing us to do things that we would never have considered doing in the past, commented Mosam. Citing another document-signing example, he recalled regularly visiting the offices of a financial services company or having them come to his office just to sign documents. But, with the pandemic, this process was digitised, and he was able to sign documents sent to him via email. 
 "I'd drive all the way there just to sign a document. We never questioned how we were doing things or thought that it was inefficient because it was the just norm. In so many ways, COVID has challenged and transformed what we thought was possible."  
Use saved time effectively
We can all agree that having your best and brightest minds spending hours doing tasks that could easily be automated is a poor use of resources. If digitisation and automation are to make a real impact, you need to use the time you're saving to focus on strategy and add value to the business, Seetharam explained. 
"Here, human-centric transformation is about developing strategies to better deliver what your customers want. It's no longer about optimising stuff; it's about disrupting stuff." 
When done right, technology plays a role in digital transformation, but it is not the only role-player. Human-centric digital transformation demands that you keep technology and people in mind, understanding that real innovation can only happen when you combine the right technology with the right strategy and people. 
Webinar: Human-centric digital transformation
Human-centric digital transformation seeks to change how people, technology, and processes interact, with the goal being to achieve better outcomes. Want to ensure your digital transformation doesn't leave people behind?
Watch now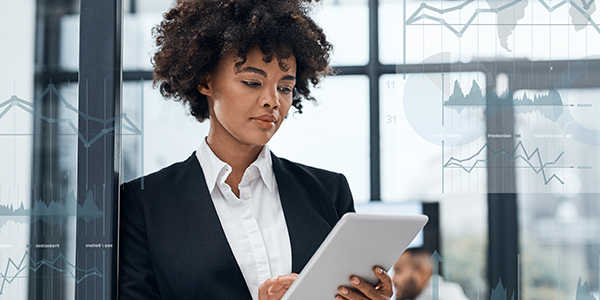 Recommended Next Read
Sage Intacct
Discover how Sage Intacct takes the stress away and can make financial management fun and empowering.
Find out how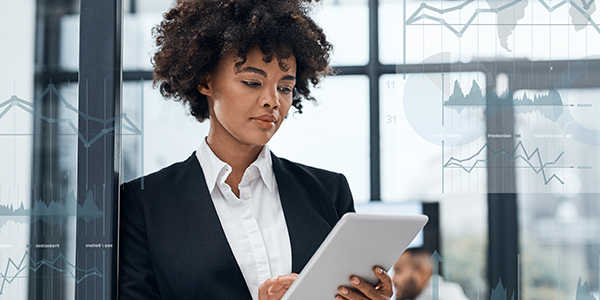 Subscribe to the Sage Advice enewsletter
Get a roundup of our best business advice in your inbox every month.
Subscribe