Growth & Customers
Why the lessons of 2008 are still relevant for today's professional service businesses
Businesses in South Africa have it tough right now. We are riding out the fifth COVID wave, loadshedding is a near-daily occurrence, and the price of petrol is increasing – again. Companies are still reeling from the impacts of the KZN floods and news that unemployment levels continue to tick upwards.
During the 2008 financial crisis, professional service organisations instituted seven best practices that provided tangible results. The Stabilise-Adjust-Plan lessons are still relevant today, and professional service businesses would do well to incorporate them as they come to grips with constant change.
Stabilise
1.    Put your people first.
Address the human and emotional impacts of the event on your team first.
It is critical to communicate frequently, recognise changing realities, and express the company's support and flexibility during difficult times. Beyond the obvious human element, reducing fear and anxiety in the team improves morale and productivity.
Morale is one key performance indicator that cannot be monitored on a financial dashboard. Be as open as possible with your team, communicate with them frequently about any changes, or even send a reassuring message.
2.    Build flexibility into projects.
You may need to adjust revenue schedules and recognition of revenue as your clients' priorities change.
In 2008, this posed a significant challenge for companies that relied on rigid financial systems that did not allow for quick adjustments. Many people underestimated the impact of the delays and cancellations. As a result, when the final numbers were tallied, businesses discovered that they were a lot farther behind schedule than they realised.
Today, finance teams typically have cloud-based financial systems that allow greater control over revenue recognition and project costing, allowing them to keep up with rapid changes and be proactive when problems arise. It's critical to be as quick as possible and keep your data current.
3.    Understand your financial risk on all projects.
Pay close attention to your AR aging and Work in Progress (WIP) balances. If you start to see delays in payment, or your vendors are invoicing you earlier, it could be an early warning sign of a project going south.
In 2008, clients started to push out payments and eventually stopped paying altogether as they dealt with their own challenges. This left many service providers carrying bad debt that impacted their overall financial health.
Real-time dashboards and reports enable your management teams to monitor these key areas closely. In difficult times, your organisation must be vigilant from top to bottom to identify at-risk customers and projects that require proactive intervention, so you can avoid unpleasant surprises.
Adjust
4.    Limit financial exposure by changing your billing frequency
Days Sales Outstanding (DSO) were reported to average 48 days across professional service companies in 2008, far exceeding the target of 30 days for a healthy business. This resulted in massive strains on cash flow.
A good practice to help mitigate this risk is to change the frequency that you bill for your work. If there is a dispute or a delay, the impact is significantly reduced when comparing a weekly invoice to a monthly one.
You can also increase the number of billing milestones you use if that is your billing method. The idea is to shorten the period between invoices as much as possible. Prebilling is also an option but not always an option depending on the nature of your business. As projects begin to fall behind schedule, you must also be careful in how you manage retainage and other complex financial agreements.
5.    Enforce daily time and expense reporting.
You need to know what is happening on your projects in real time. The only way to achieve this is for your team to enter time on a daily basis. Vendor invoices for project expenses also need to be processed as soon as possible, so your project managers are fully aware of their project exposure at any point in time.
In the past, this could take days due to manual processes or disconnected systems. Today many companies automate AP processes, which helps keep administrative costs down during challenging times. It also ensures that project managers are always up to date on the status of their projects, allowing them to make financially sound decisions with confidence.
Plan for the future
6.    Take project financial management seriously.
In difficult times, poor project financial management can have a significant impact, no matter how hard you try to keep up with project managers.
This was a significant issue in 2008 because the economy was strong before the crash, and project financial management was an afterthought. Once the pipeline dried up, poor financial decisions by project managers resulted in severe revenue shortages.
Using dashboards to display real-time data to your managers and weekly meetings to reinforce best practices is essential. Track your project managers' estimated percent complete and compare it to the total contract you've burned through to see how you're doing. You need to make sure you are delivering the value you are contracted to and that there are no surprises near the end of your project.
Using the physical percent complete to track your job progress is a technique known as earned value management, and it can be a handy tool during difficult times.
7.    Understand the impacts on your company's financial plans.
Budgeting and planning have already taken place for 2022, and businesses are in the middle of executing their plans. But plans change. In 2008, just about everyone was using Excel to manage their budgets. As things went wrong, many people didn't put in the work to change their plans.
You need to pay close attention to the changes impacting your corporate budgets and planned expenditures in challenging times. The ability to run multiple scenarios and quickly make adjustments daily and even hourly can be critical to keeping your business on track and strategically navigating the changing waters.
Be prepared if history repeats itself
In 2008, many companies were not prepared to institute many of the practices discussed above. Companies are better prepared to adapt to changing environments today, whether through technology or experience. We've learned from the past that it is critical to prioritise what's in front of you and constantly reassess as the environment changes.
Implementing these seven best practices may seem like a lot to do now, but you can phase them in. Start by stabilising your business with lessons 1-3. Then blend adjustments of lessons 4-5. Finally, with lessons 6-7, start to prep for whatever happens next.
You can be confident that you are making the best decisions for your business on a daily basis if you maintain solid fundamental business practices and closely monitor all aspects of your people and projects.
It is essential to use any historical context we can as we try to make the best decisions for our business. Together with a clear picture of what's happening today, we can better prepare for any challenges because who knows what's coming next?
Sage Intacct
Discover how Sage Intacct takes the stress away and can make financial management fun and empowering.
Find out how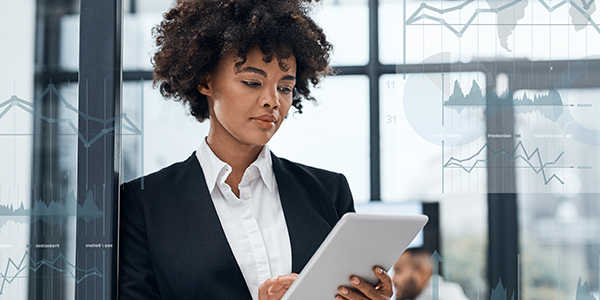 Recommended Next Read
Subscribe to the Sage Advice enewsletter
Get a roundup of our best business advice in your inbox every month.
Subscribe