6 things C-suite leaders need to know about Making Tax Digital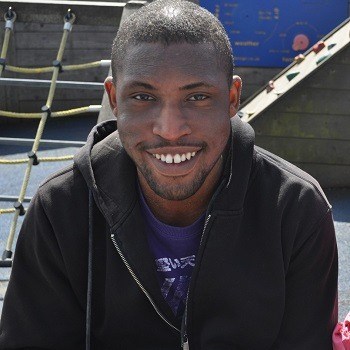 The way VAT returns are submitted to HMRC has changed due to Making Tax Digital. Since 1 April 2019, VAT registered business with a turnover above the VAT threshold of £85,000 have to submit their returns digitally.
So, as a C-suite leader, what does this mean for you and your business? Read this to learn about Making Tax Digital (MTD) and find out when your first MTD VAT submission date will occur.
1. Making Tax Digital is part of a global trend
It's not just the UK that's making the move to digitise tax. Governments around the world are changing processes around how they manage tax in a bid to simplify it and save the billions in revenue that is lost due to errors and, in some cases, fraud.
HMRC has admitted that it loses £9bn a year in tax due to inaccurate submissions. However, it recognises that businesses want to get their tax submissions right. Making Tax Digital will aim to reduce this shortfall.
If your business is using spreadsheets as part of your tax review process, for example, there's always a chance that the wrong formulas could be added or an incorrect figure may creep in. And you don't want to find your business paying too much tax (or not enough) due to errors.
Another reason why MTD is being pushed by HMRC is so it can become one of the most digitally advanced tax administrations in the world.
By modernising the tax system, HMRC is aiming to make it much more efficient and effective, while making it easier for your business to comply.
2. VAT records need to be kept digitally using functional compatible software
Your business will already be adhering to the requirement of retaining VAT records for a specific period of time. The most common scenario will see you needing to keep records for six years after the end of the VAT year.
If your company is defined as a complex business, you may need to keep those records for a longer period of time.
With Making Tax Digital now in force, you need to keep your VAT records digitally within what HMRC calls "functional compatible software" (also known as MTD-compatible software).
Making Tax Digital
HMRC's Making Tax Digital has changed how businesses submit VAT returns – we'll help you with it via a free telephone consultation.
Find out more
3. Legacy software may need to be updated
Adhering to Making Tax Digital may seem simple. However, if your business is using legacy financial accounting software, which can't prepare and submit digital returns or isn't able to keep your digital records for the required length of time, for example, MTD could be a more complicated affair.
You might need to update or even replace your legacy software with a new solution that keeps your business on the right side of MTD.
This process is likely to involve preparing, testing and integrating the updated or new system with your company's set up.
While this may be a frustrating step, it will set your business up for the long term.
Preparing your business for digital tax will mean you're building processes that are automated and repeatable – this can save your business a lot of time and money.
In fact, Sage research found that from January to October in 2018, small and medium-sized businesses lost £30.8bn due to a lack of productivity because of unnecessary admin tasks.
You'll be able to say goodbye to the hours taken each year that are required to move data from one system and have someone manually key it into another system.
Read more about Making Tax Digital
---
4. What MTD means for digital transformation
Digital transformation remains a hot topic for medium-sized businesses. Adopting technology in the right way is an important consideration for your business – and this is just as important for the finance department as any other.
But what does Making Tax Digital mean for digital transformation? It should be viewed as a catalyst for driving change in how your business makes decisions on investment.
Rather than relying on spreadsheets for storing data, it's worth your business moving to a digital solution where data is available for the entire company to utilise.
Your business could see a long-term advantage by doing this – and you're likely to see tangible benefits as an outcome.
By transforming how your finance department works and seeing how your company can reap the rewards, using digital transformation across your business can lead to it being more effective.
A tax director from a Top 4 accounting firm told us: "The clients we work with come into two camps. Half of them are so focused on what needs to be done in 2019 that they just want to get over that initial hurdle of being able to submit to HMRC the information from software, or through Excel spreadsheets electronically through this API [application programming interface] link.
"That's all they really care about. They're losing sight of what the bigger challenge is, which is around digital linking and what this means for the future.
"Other clients are saying this is the opportunity they're looking for. To not only look at VAT  processes but the entire end-to-end tax operating model.
"They're looking to standardise, get more out of technology, and more for their investment."
5. When your first VAT submission date will happen
Your business will need to start following Making Tax Digital from the first day of your first VAT period starting either on or after 1 April 2019.
Here are a few examples of this:
Your first VAT quarter under Making Tax Digital started on 1 April 2019 if your VAT period has a 31 March end date.
Your first VAT quarter under Making Tax Digital is from 1 May 2019 if your VAT period has a 30 April end date.
Your first VAT quarter under Making Tax Digital is from 1 June 2019 if your VAT period has a 31 May end date.
For more help with this, you can try our simple interactive tool so you can work out when your first MTD for VAT submission needs to happen.
And remember, a number of businesses have a deferred start for Making Tax Digital for VAT, of October 2019. If your business received a letter to say your business will be deferred until later this year, you don't have to do anything yet.
However, if you do start early, it could help your business with its preparations.
6. What's coming next after the VAT element of MTD
VAT returns are the first step of the Making Tax Digital journey. HMRC intends to include all types of tax in the future. So expect to see Making Tax Digital for income tax, corporation tax, self-assessment and more.
However, the timeline for the roll-out of other taxes is still to be confirmed.
In the 2019 Spring Statement, the UK government confirmed Making Tax Digital will not be mandated for any other taxes or businesses in 2020.
So 2021 will be the earliest that we'll see the next step of MTD.
Final thoughts on Making Tax Digital
Making Tax Digital should be seen as an opportunity to update and improve your business processes, and save time and money on routine admin tasks.
Take the right steps now, embrace MTD and digital transformation – and the benefits they can give your business – and you'll put your company in a position to truly thrive over the years to come.
A CEO guide to Making Tax Digital
Making Tax Digital is the biggest change in UK VAT legislation in recent history. Read this to find out why CEOs need to be aware of its implications.
Download your free guide
Subscribe to the Sage Advice enewsletter
Get a roundup of our best business advice in your inbox every month.
Subscribe