Strategy, Legal & Operations
Why polar opposites make good business partners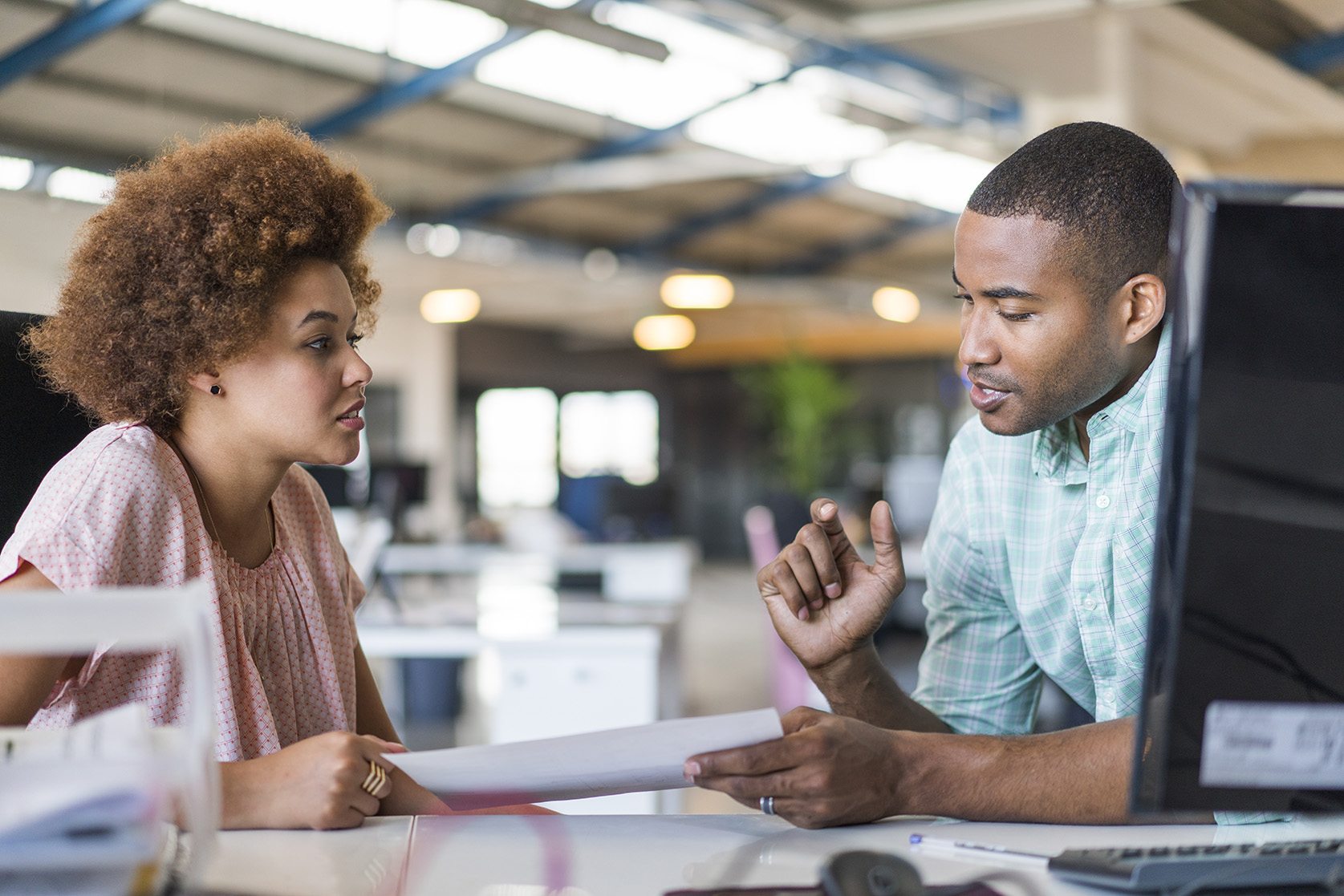 We've all heard that, in romantic partnerships, opposites attract. But according to Ophir Tanz, founder of booming image recognition company GumGum, the same principle applies in business. Finding business partners with different, yet complementary strengths and interests are the keys to Tanz's successful collaboration with Phil Schraeder, GumGum's president, and COO.
It's a lesson Tanz learned the hard way.
He co-founded GumGum in 2008, but the partnership ended acrimoniously when his business partner was ousted by the board. What went wrong?
"One of the problems that I had with my co-founder was that we were, in some ways, too similar," Tanz says. "We wanted to be working on the same things, and [neither] wanted to do the stuff that we didn't consider fun, which was a lot of the operations-oriented stuff."

In contrast, he says, "Phil is the guy I would have loved to have started the company with."
Business partners
Schraeder, who was hired soon after the ill-fated initial partnership ended in 2011, plays the ying to Tanz's yang. Where Tanz is brash, blunt, and relatively disinterested in the day-to-day mechanics of running an established business, Schraeder is more emotional and methodical and thrives on keeping the gears turning, the revenue flowing, and employees engaged and happy.
That has freed Tanz to focus on the engineering and marketing challenges that most excites him while offering Schraeder a chance to maximize the impact of his operational know-how.
If Tanz is the fuel for the rocket ship, Schraeder provides the stabilizers. Neither could have accomplished (or enjoyed) the journey from 11 to nearly 300 employees in 16 global offices and more than $100 million in annual revenue without the other.
Shared values
But, of course, there's such a thing as too different. An introvert might expand their horizons by marrying a partner who is the life of the party, but two people who disagree about the fundamental importance of fidelity or thrift are likely to end up in divorce court. Bedrock values must be shared. The same is true for business partners—and for Tanz and Schraeder.
While the two partners have different skills and interests, they share similar beliefs about culture and hiring. Both value nurturing internal talent over hiring those with years of experience at a larger organization, and both prefer a management style that sets high expectations but gives people autonomy on how they deliver.
"One of the most unsuccessful efforts for us, when it comes to hiring, has been trying to fuse corporate personalities that have done a certain function for, say, 20 years at much larger organizations into our company," Tanz says.
Instead, he and Schraeder have learned to look for dynamic but less credentialed talent that they can develop within GumGum.
But doing that successful requires hiring the right talent in the first place.
"They have to be able to learn on the fly, be nimble, be able to be challenged, and deliver. They have to be adaptable to working with many different types of people and potentially changing roles," Schraeder says.
When the buddy system doesn't work in business
The business partners' agreement on culture and approach to talent but sharp divergence in character and skills is what makes Tanz's and Schrader's partnership both fruitful and drama-free, both agree. And it's exactly the type of partnership that Tanz recommends to all the founders he mentors and advises.
In the tech world, Tanz says, founders and typically young and inexperienced. At that age, "You tend to think that the person you're able to geek out with over ramen is the guy that you want to start a company with, but that's really not the person you want to start a company with." Instead, Tanz tells his advisees to try to find their own Phil, even if that means some tough soul-searching.
"Doing this is so hard and the odds are so stacked against you that you have to be brutally honest in order to continue to move the ball forward," he says. That includes being brutally honest about your own skills, capacities, and preferred areas of focus, and finding a co-founder who can fill those gaps.
In other words, strive for complementarity—not similarity.
Recommended Next Read
Boss your finances with Sage 50cloud
Enjoy less admin, more automation, simplified payroll, and get paid faster with Sage 50cloud.
Take a test drive today!
Small business survival toolkit
Get your free guide, business plan template, and cash flow forecast template to help you run your business and achieve your goals.
Download your free toolkit
10,548 readers have downloaded this toolkit