Free guides and webcasts
Supply chain management: Definition, components, and technologies
Supply chain management definition, objectives, and components involved. Also, the benefits of using technology and tips for choosing a vendor.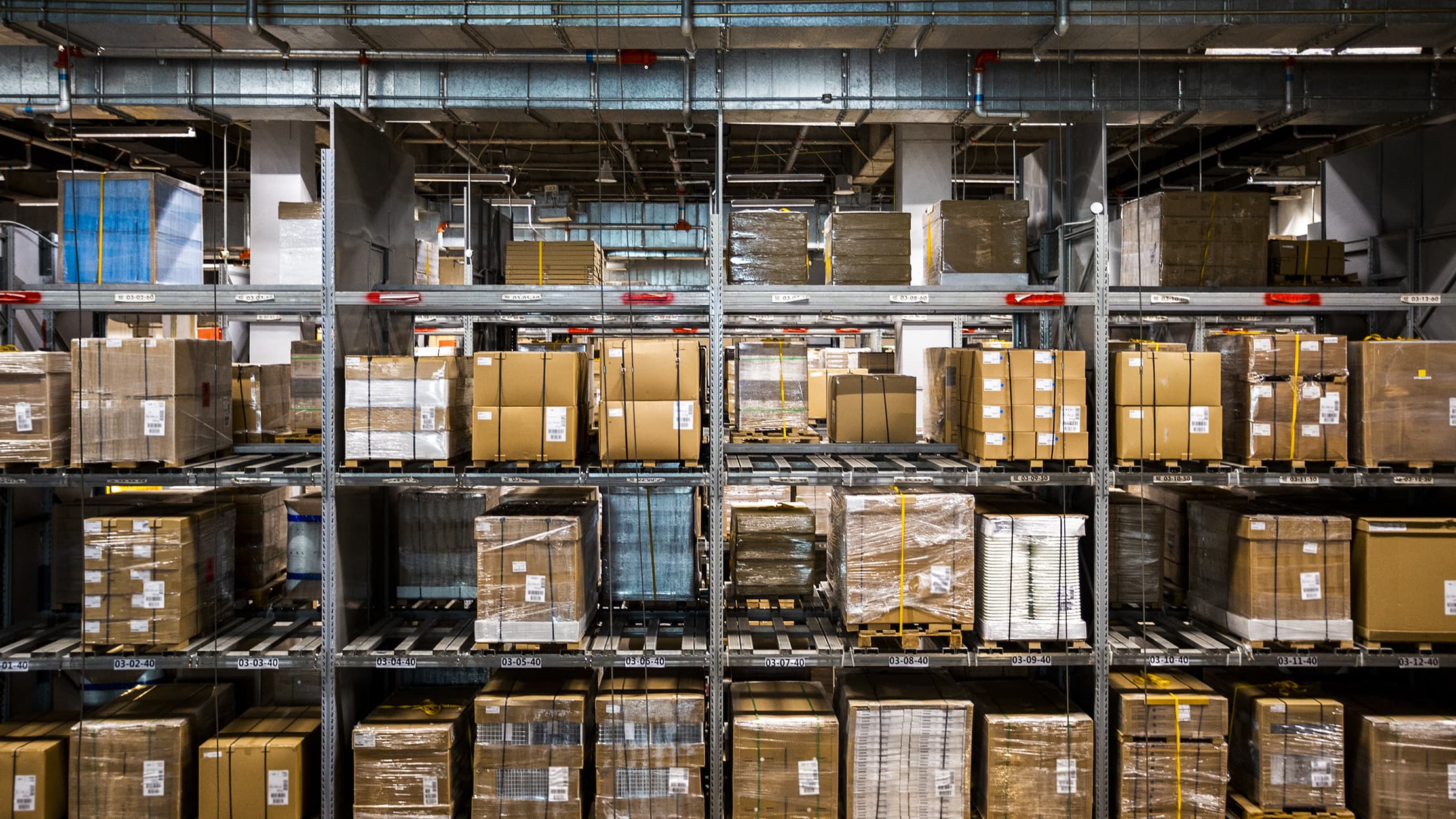 Making a product to sell in large quantities takes orchestration, collaboration, foresight, and preparation. Getting organized and understanding the basics of how a successful supply chain works are the first steps to scaling up production. This article will guide you through what the supply chain management definition is, and the tasks, objectives, and components you'll need to do it well.
Supply chain management definition
Supply chain management is handling the flow of how your product is made and all the processes that transform the raw material into the finished product. It's a critical function within manufacturing and retail because its efficiency impacts the success of other integral parts of the business:
Customer service: A well-orchestrated supply chain means your customer gets the order exactly as they expected on-time, every time. They also expect accessible support should they need it after the purchase, which your supply chain management can influence.
Operating costs: The supply chain must be timed in a way that supports the demand level for the product to avoid overstocking and inventory costs. It's also where you manage supply costs like raw materials and transportation.
Financial management: As you speed up the product flow to your customers, you speed up your cash flow into the business. If you can get your product to the customer in 10 days instead of 30, you can invoice them 20 days sooner. Visibility into your supply chain can highlight where you can reduce costs and wait times, and increase profit margins.
Prevent supply chain issues before they arise
Download this IDC report to learn how to adopt a proactive traceability strategy to lower costs and achieve competitive differentiation.
Download report
Components of supply chain management
One common and effective model is the Supply Chain Operations Reference (SCOR) model, developed by the Supply Chain Council to establish best practices for addressing, improving, and communicating requirements effectively. The SCOR is broken into six components. Each includes a set of processes that contribute to production.
Planning
Planning starts with nailing down the details of your operation strategy. First is deciding where you'll set up shop to make your product – either domestically or internationally – and whether you make the entire product yourself or purchase some components elsewhere. There are benefits and challenges with either so this should be done strategically.
Next, decide how you will produce and store your product. Will you make them in advance and store them to await order? Or, will you make them once the customer orders? You could also have a portion of the final product made in advance and complete production upon order, or offer order customization. You can use any combination of these strategies and the method for performance measurement is established before planning begins.
Sourcing
The next phase is procuring your raw materials and any components you intend to outsource. This needs to happen at the best possible price, at the right time, in the right quantity. It's important that all suppliers are thoroughly vetted and all contracts are negotiated to get the best value without sacrificing quality. Delivery scheduling is critical, too.
Assessing supplier performance is a continuous requirement for optimal supply chain management, as well as scheduling payments and ensuring import/export requirements are met.
Location
Location is critical for successful supply chain management. A suitable location that is convenient to your resources and materials is ideal.
For example, a carbonated drink company that is set up in a location where water is scarce could hamper the vitality of the business.
Making
This is where assembling, testing, and packing activities happen. This stage also includes establishing rules for performance measurement, how you'll store data, your production facilities, and regulatory compliance.
Delivery
Also called logistics, this component encompasses all the steps for processing customer orders, distributing them, and transporting them. Warehousing and inventory, or paying a service provider to manage both, are also included in this stage.
This is also where you factor in trial and warranty periods and invoicing once the final product is delivered.
Returns
You'll need a smooth and easy process for customers to return defective products. This will also include how to handle "end of life" products when the time comes for you to discontinue making, selling, and supporting certain products.
For defective products, this stage includes your company's established rules for monitoring performance, costs, and inventory for the returned product. This means:
Identifying the product condition
Authorizing returns
Scheduling replacement product shipments
Providing refunds
Work smarter with business management software
Integrate your business processes into one platform. Make informed decisions based on real-time data with complete visibility over your operations, inventory, and finances.
Learn more
Technology for better supply chain management
New technology is changing the way businesses manage their supply chains. Business management solutions allow managers to identify and act on time and cost saving opportunities throughout each stage. This technology makes it easier to plan, forecast, and manage inventory alongside financial information related to the supply chain.
Professor Klaus Schwab, founder and executive chairman of the World Economic Forum, believes we're well under way with the fourth industrial revolution.
Also known as Industry 4.0, it refers to major innovations in technology that are coming into maturity at the same time, embedded by companies around the world, integrating the virtual and physical worlds to bring forth powerful new ways of working. Examples of this technology include:
Internet of Things (IoT)
IoT is the fusion of physical objects such as software, sensors, and electronic items with Internet and machine-enabled data collection and transfer. It allows for real-time communication, making it possible to initiate physical systems without human intervention and giving rise to smart cities.
IoT offers you the opportunity to build digitized and connected supply chains — completely integrated ecosystems that are fully transparent to the contributing marketing, product development, manufacturing, and distribution departments.
Big data and advanced analytics
With the Internet of Things comes a huge amount of data, and the way your business reads and analyzes that information is important. In manufacturing, the availability of data from product development, production and testing can add new dimensions to the way you manufacture goods, offering better innovation, marketing, and decision-making.
Robotics and automation
Robots are already used extensively in the manufacturing world — mechanical arms on assembly lines for example. Industry 4.0 could see the contribution of robots massively increasing. Considering the possibility of building "smart factories" where robots take ownership of manufacturing and bring goods to customers with limited human input, due to computing and communication systems linked with physical systems.
Simulations, 3D printing, and augmented reality
Already commonplace today, goods can be virtually modeled and tested, saving time and reducing the materials, efforts, and money spent. Through 3D printing, we can see the creation of customized, complex, and lightweight designs at remarkable speeds, while augmented reality offers a future where employees can be trained on the job far more effectively than with paper or monitors. When combined with cloud-based services and mobile apps, augmented reality and wearable technology can give workers critical information while leaving their hands free to perform their jobs.
End-to-End Traceability in Process Manufacturing
Global supply chain are facing unprecedented pressures. Download this IDC report to learn why automating traceability is critical now more than ever.
Download now
Editor's note: This article was originally published October 2019 and has been updated for relevance.
Recommended Next Read
Move beyond ERP with Sage X3
Take control of your entire business.
From supply chain to sales with Sage Business Cloud X3. Software for established businesses looking for greater efficiency, flexibility, and insight.
Take an Interactive Tour