The business of sport: Sir Chris Hoy shares important lessons for CIOs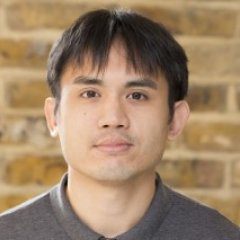 Can we learn from the business of sport? There are certain parallels between sports leaders and what the C-suite needs to do when it comes to encouraging collaboration, motivation and people management within a team.
But it's also important to understand the importance of preparation in elite sport and where the business world can learn lessons. A huge percentage of an athlete's time is spent preparing rather than participating in their sport – the bit we see.
We only saw a few seconds of Usain Bolt when he won his numerous titles on the athletics track, for example, but we didn't see the years of work he needed to put in to get to that point.
Some businesses can be guilty of spending more time on "doing" rather than planning and understanding what they are going to do – it's why a lot of time can be spent on looking at what went wrong. But for sportspeople, the focus is very much on planning before the event, making sure it's alright on the night.
The importance of learning and development
Chief information officers (CIOs) in particular must be constantly learning – developing and improving themselves and their companies every day, because the competition won't stay still. Ultimately it's about performance, which is why CIOs should take lessons from the best sportspeople.
Think back to the Olympic Games of 2012 in London. It was a massive success for Team GB. A country that over the years has been more familiar with sporting failure won 29 gold medals and third place in the medal table – its best performance since 1908.
Sir Chris Hoy is a symbol of British sporting success. He became a national icon for Team GB, winning two goal medals in 2012 and a total of seven (six gold and one silver) across three Olympics.
He was the headline speaker at IBM's Think London 2018 conference, where he shared advice from his experiences and lessons that could be applied to the role of a CIO.
Working smart is just as important as working hard
Sir Chris took up cycling at a young age after watching the film ET and was given a BMX bike, which he started riding at a nearby BMX track. He was competitive, riding locally and then across the UK after a couple of years.
But in his opinion, he wasn't a child who would be picked out as somebody who would be the best at his sport. He was good – but he wasn't brilliant. He needed to work hard. But, as well as that, he learned very quickly that he needed to work smart.
Sir Chris said: "I was good at looking at other riders and questioning what they were doing differently. Why are they beating me? Why are they faster than me? What is it that makes them special?
"Without realising what I was doing, at the end of each race I'd try and work out how I could get better and break it down.
"You have to work at things and push, but at the same time if you don't change what you're doing, learn and adapt, you won't improve. It's about working smarter, as well as working harder.
"The years taught me to work and train hard but think about what I was doing and try to piece together this puzzle of performance."
Lesson for the CIO: Work smart
At senior levels of sport, there is a major focus on data analytics to give professional athletes that edge. In cycling, every detail of a bike can be examined as anything has the potential to affect a rider's aerodynamics.
Sports scientists will constantly look at how a cyclist is riding or what clothing they wear – a missed detail can mean a tenth of a second between first and second place.
Data underpins digital transformation and for businesses, there are huge opportunities to work smarter – using business intelligence to gain insights, increase productivity and efficiency, save money and increase return on investment. Big data analytics can help organisations maintain an edge over the competition.
The CIO can have a big role in leading and shaping the data strategy of a business. They may have to lead a digital transformation programme themselves, seeing themselves as the information leader.
It could be about creating a big data strategy where departments and individuals need to create a work-smart culture. It's about adapting and making decisions based on hard real-time data, rather than relying on gut feeling.
Reaching goals is about continuous improvement
Sir Chris rode BMX until he was 14 years old and then looked at training for mountain biking at a cycling club run by respected coach Ray Harris. From there, at the Meadowbank Stadium in Edinburgh he was introduced to track cycling, which then became his chosen passion.
He told the story where he sat down with other young keen amateurs to learn about the concept of goal setting. He was asked by Ray to note down his season goal, four-year goal and ultimate ambition.
Sir Chris believed that if you wanted to set goals, you had to aim high. He wrote down Olympic champion 2004 at the 1,000m time trial as his ultimate goal, four-year goal to make the Commonwealth Games team, and season goal to become junior Scottish champion.
He was the only person in the group to put down the goal of Olympic champion and was mocked by his friends for putting such a "ridiculous" goal down. Although Sir Chris didn't actually believe it would happen, he learned then that it was good to aim high. However, his coach advised him that the budding cyclist needed a plan to turn it into a goal.
"I was advised to have a strategy," said Sir Chris. "Have some sort of pathway to follow that will lead you there. You won't be looking at that big goal which is far off from where you are now. All you have to think about is the next stepping stone.
That was the turning point – I created a plan for that week, that month and that year. Ultimately, I had a long-term plan that would get me to that gold medal, even though I didn't initially think it would happen."
Lesson for the CIO: Use marginal gains to achieve big goals
Planning and strategy is a huge part of British cycling success. The marginal gains philosophy is about training smart and working in different areas to provide slight advantages. Adding these advantages across a number of areas can bring together an overall improvement.
Digital transformation is a big task and for businesses that may have been working in a particular way for decades, transforming themselves and restructuring for the digital era is not something they can do at once.
CIOs trying to do everything at once are bound to fail – businesses of a particular size can't cope with wholesale change in a small space of time, which may need the broad support of a team and wider business to make happen.
CIOs and a leadership team need to plot where the business needs to elevate its digital capabilities, how they can drive a digital culture, how to organise and where to get the resource, and what technology they need to invest in.
The marginal gains philosophy can apply to digital transformation – a programme of continuous improvement where small changes can collectively have a huge impact on performance. Quick wins can show improvements that are visible to the business, showing clear benefit and which can be delivered fast.
Final thoughts from Sir Chris Hoy's lessons
The business of sport has a lot it can offer the business world – from the concepts of working smart and marginal gains to setting goals and putting plans in place to succeed.
By applying concepts such as these, CIOs have the potential to make the sort of impact that can help their businesses achieve their goals and keep moving in the right direction. And by adding digital transformation into the mix, CIOs can ensure that their companies are functioning efficiently and effectively.
Sage Business Cloud X3
Need better insights into your business? Sage Business Cloud X3 provides you with fast, simple and flexible business management, helping you to manage your business and boost your profits.
Find out more