New tax year: Key changes and initiatives for 2018/19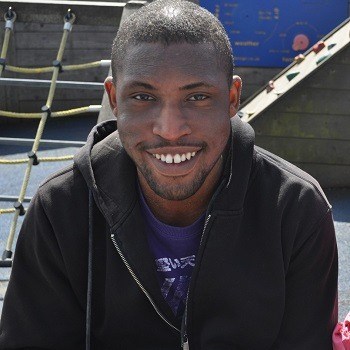 A number of key changes are coming either from 1 April or at the start of the new tax year that will affect your business and you personally. The 2017/18 tax year ends on 5 April 2018 and the new tax year (2018/19) begins on 6 April 2018.
Here's what you need to know about the 2018/19 tax year and the forthcoming changes and new initiatives.
State Pension
There will be a 3% rise for the old basic State Pension and the new flat rate State Pension. If you're on the basic State Pension, you will go from £122.30 per week up to £125.95. On the flat rate State Pension? This will go from up from £159.55 to £164.35 a week.
Lifetime Allowance
In April, the Lifetime Allowance will be £1.03m. It currently stands at £1m and is seeing the first increase since 2006. Not sure what the Lifetime Allowance is? It's the maximum amount of pension savings that you can build up without being charged tax.
Auto enrolment contributions
For the new tax year, auto enrolment contribution rates will rise for employees and employers. In the current 2017/18 tax year, the minimum pension contribution rate stands at 1% from the employee and 1% from the employer, which provides a 2% contribution.
However, from 6 April 2018, the contribution rate will be 3% from the employees and 2% from the employer, totalling 5%.
The ultimate guide to auto enrolment
Everything you need to know about auto enrolment, re-enrolment and workplace pensions in one clear and concise guide.
Get your free guide
Personal allowance
The amount you can earn before you pay income tax, known as the personal allowance, increases in the new tax year, from £11,500 to £11,850.
Higher-rate threshold
The threshold for people paying the higher rate of income tax (which is 40%) will increase from £45,000 to £46,350 in the 2018/19 tax year. This new figure also includes the increased personal allowance.
Minimum wages
The rates for the National Minimum Wage (NMW) and the National Living Wage (NLW) change every April. The former applies for workers who are between school leaving age and 24. The latter is for workers aged 25 and over.
The rates from April 2018 will be as follows (the previous rate from April 2017 is in brackets):
25 years old and over: £7.83 per hour (£7.50 per hour)
21 to 24 years old: £7.38 per hour (£7.05 per hour)
18 to 20 years old: £5.90 per hour (£5.60 per hour)
Under 18 years old: £4.20 per hour (£4.05 per hour)
Apprentices either under 19 years old or over 19 and in the first year of their apprenticeship: £3.70 per hour (£3.50 per hour)
Childcare vouchers
The childcare voucher scheme, known as Employer Supported Childcare, was due to remain open to new applicants until 1 April 2018. However, this deadline has been delayed by six months following a debate in the House of Commons. While this date has been extended to October 2018, no date has been set at the time of writing.
The childcare voucher scheme is being replaced by Tax-Free Childcare, which the UK government started rolling out in April 2017 and is opened to you if you're self-employed (unlike the voucher scheme). You can only use one of the schemes.
If you're using the childcare voucher scheme (or plan to sign up to it as a new member before the October deadline), it will remain open to you as long as your employer continues to run it – and you stay with them, and you don't take an unpaid career break that lasts more than a year.
Dividend allowance
The tax-free dividend allowance will be cut from 6 April 2018, from £5,000 to £2,000. If you are an employee or director of a small business who pays themselves either partly or wholly through dividends rather than a salary, this could affect you. The same goes for you if you're a contractor, freelancers or small business working via a limited company.
Capital gains tax
Capital gains tax is charged on profits that are made when certain assets are either transferred or sold. There's no tax to pay if all gains made in a tax year fall within the annual capital gains tax allowance. For the 2018/19 tax year, this will be £11,700 (it was £11,300 for the 2017/18 tax year).
The guide to people and payroll
Want to motivate your employees, manage the run-up to payday and improve your payroll processes? Get you free guide and use it to get your people and payroll processes working effectively.
Get your free guide
Subscribe to the Sage Advice enewsletter
Get a roundup of our best business advice in your inbox every month.
Subscribe