People & Leadership
Why should you take your employee payslips online?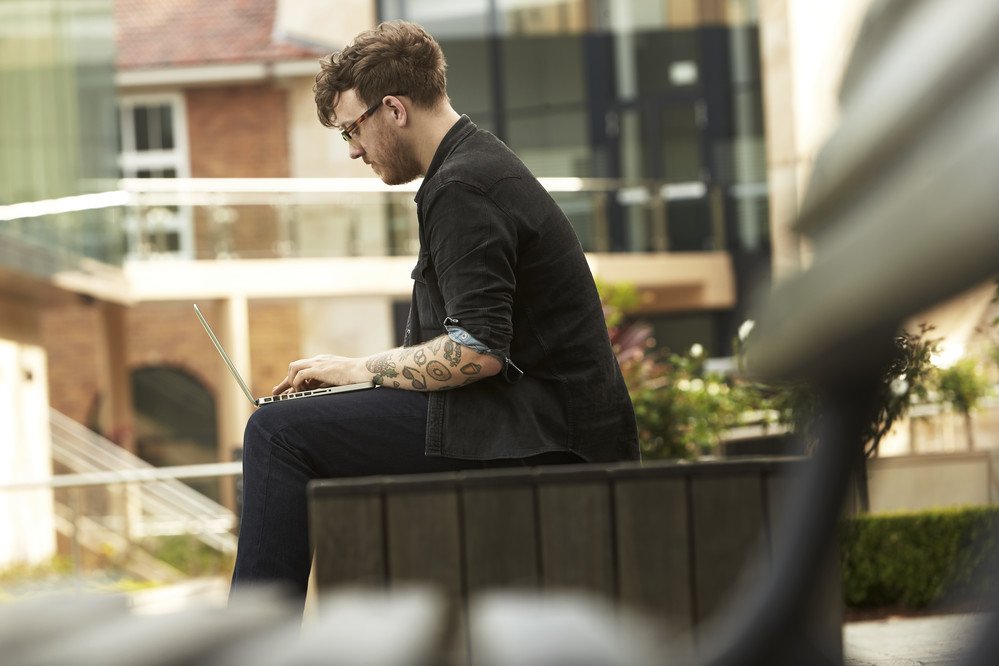 Employees now have more technology in their homes than their working environment. When combined with the rise of on-demand services such as Uber and Netflix, it's easy to see why expectation levels have reached an unprecedented level.
Employees who enter the workplace now expect whatever they want at the touch of a button which is bringing new challenges for employers. In a digital age of disrupt or be disrupted, businesses of all sizes are asking the same question 'Where can we remove friction or promote ease of use?'
If we can order a meal, hail a cab or even book accommodation on the other side of the world with a few swipes on our smartphone, why shouldn't employees have the ability to check their payroll information online? These are just a few questions that will resonate with businesses across multiple industries.
In 2016 mobile web browsing became more popular than desktop for the first time. As we head towards a mobile-first digital world, businesses of all sizes are no longer asking why go online? But when do we go online?
What's in it for me?
In our experience, businesses across multiple industries are all faced with the same challenges. But, small to medium sized companies with an agile approach are increasingly gaining a significant advantage over their bigger and slower moving competitors. For every Blockbuster that fails to adapt to the digital landscape there is a Netflix waiting to take its place.
We are living in a world where businesses must disrupt or be disrupted. Many are starting to ask the question, where is the Uber, Facebook, and Airbnb of HR and payroll? Reducing costs while providing demanding employees with 24/7 access to payslips from any device in a safe and secure environment would be a common-sense approach to meet expectations of employees.
Ensuring that Data is readily available to be interrogated or shared could also cut costs and save time. Reducing margins for error and improving compliance is also a significant step forward in ensuring the traditional payroll process is brought into the 21st century with minimal effort.
Paperless payslips
The digital transformation has dramatically changed our world in a short space of time. We can now access an entire library of books, music, films or TV shows from our smartphones on the commute to the office. It should be of little surprise that nobody wants to wait around for a payslip.
The ability to distribute payslips directly to individuals email accounts or via an employer portal is a significant upgrade on snail mail that feels strangely alien here in 2017. But is instant access to P60s, current and archived payslips anything more than just a nice to have?
On paper, these ideas would be an obvious employee benefit and deliver a realisation that it's not all about the business.
Safe and secure
Traditional paper payslips have a large margin for error. Many factors can cause the private and confidential information contained within a payslip to fall into the wrong hands. Ensuring that an online payroll service is as safe and secure as online banking must always be paramount. All data that is uploaded or downloaded should also be encrypted, and these simple rules must never be broken.
One of the biggest benefits of e-payslips is the password protection that ensures it can only be distributed directly to the individual employee's email account.
Double payback
Employee engagement is frequently neglected in the payroll process. Failure to understand any change or deduction in their pay is often the cause of a breakdown in trust between an employer and employee.
The use of e-payslips provides an opportunity to feature bespoke explanations to common queries and offer much-needed transparency to the payroll process. Communicating with employees when managing auto-enrolment is just one example of how greater engagement can prevent any misunderstandings.
Better, not cheaper
Experience teaches us that if you buy cheap, you usually buy twice. Despite the reduction in running costs, it would equally be foolish to invest in any solution based entirely around saving money.
The removal of expensive machines, consumables, and posting costs is undoubtedly attractive to businesses of any size. However, ensuring your company is compliant and delivers a high quality of service to all of its employees is where the greatest value is achieved.
Recommended Next Read
The guide to people and payroll
Want to motivate your employees, manage the run-up to payday and improve your payroll processes? Get you free guide and use it to get your people and payroll processes working effectively.
Get your free guide
Never miss an episode
Subscribe by email and get Sound Advice delivered to your inbox every two weeks with the Sage Advice newsletter with a ton of related articles, templates and problem solving guides for small businesses so you can put our sound advice into practice.
Subscribe