5 reasons why fintech companies need to get their HR strategy right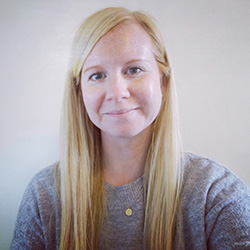 The fintech industry is booming.
With the increase in demand for mobile payments and innovative banking apps such as Paypal and Stripe, the sector is expected to only continue its thunderous growth.
Big things are expected from fintech companies. And big things are expected from their people. But how can fast-growing, scale-up fintech companies make sure they have the right support in place for their people?
This article covers five tips for fintech companies to help them get their HR strategy right.
Transform your workforce with Sage
No matter the size of your team, Sage offers HR solutions to help you lead, manage, and engage your people.
Find out more
1. Get it right early and you'll save yourself a headache in the long run
It's easy to know how many people work for your company in the early days – you just need to cast your eyes around the office.
But, when you're scaling up, it's harder to keep track.
Leaders can be so focused on building and growing a business that you might reach 200 employees, and find you're still using spreadsheets, and the same processes as you did when you were a team of five.
And if you realize this when you reach 300 or 400 employees, then suddenly the task of managing your people and how you keep track of personal information becomes a business-critical issue.
Fintech companies are experts when it comes to the power of using automation to deliver more efficient transactions and processes, such as payment processing or financial trading.
So, if you're automating transactional activities for your consumers, why not for your employees, too?
You could, for example, automate key tasks such as booking holidays, managing performance reviews and buying additional employee benefits.
HR teams are moving towards automating a lot of the traditional ways of working, and giving their employees autonomy to do things themselves.
It means HR and People teams are free to focus on people and building great workforce experiences that are going to engage staff.
2. Reflecting innovation across your business will help it thrive
It sounds a no-brainer, but if you're an innovative company, then the technology and approaches that you use to manage your people needs to reflect this.
If your business is nimble and responsive, you need processes and technology that helps, not hinders employees.
When it comes to managing and supporting your workforce, your HR and People system must be accessible by everyone.
This means having instant on-demand access on any device, at any time.
What's more, it needs to be easy to set up and use, so your people can spend their time focusing on your customers.
You also likely want to attract the best to work for you.
Your teams and potential candidates are likely tech savvy, always on mobile, and potentially dispersed in different locations and even time zones.
Make sure the technology you use in your business reflects the innovation of your product that they want to help you build.
It will make their, and your, lives easier.
Take an interactive tour of Sage People
Discover how Sage People can transform the way you hire, manage, engage, and retain your workforce in this self-guided interactive product tour.
Begin Tour
3. Giving your employees the same treatment you give your customers will mean you attract and keep the best
Employer brand is a term often used by some of the tech giants – they have a strategy in place to attract the best.
They don't just think about their consumer brand, but also how they market themselves as a talent magnet to those with the skills and values they want in their business.
Understand your employer brand and use it to attract the talent you need.
In the early days, getting your first customers can be an exhilarating milestone. You might collect data about them for marketing purposes through a customer relationship management (CRM) system, and know their buying habits.
Make sure you know your people as well as you know your customers, and give them the same reverential treatment.
They're just as important to growth – if not more.
4. Protecting yourself from security risks and data breaches is vital to protecting your brand reputation
You know the importance of protecting customer data. It's probably the number one priority for you as you grow your business; reputations can be damaged in hours if you don't get it right.
Do you have the same security measures in place for your employer data, though? With GDPR, it's also important to consider this now.
If you're scaling up, make sure your employee data is secure, cloud-based, and sufficiently mitigated against risks.
Getting this right as you scale up will solve you a whole range of potential issues later down the line.
5. Nurture your employees to get the best from and for them
Finally, who you hire in the startup and scaling-up phases of your business can be critical for the growth of your business – and can even make or break it.
It's vital to attract the best – and once you've got them, hold on to them. Giving your employees great workforce experiences is vital to this.
We're not talking about ping pong tables and free food – we're talking about organizations where employees feel truly engaged, empowered and inspired.
Where your company culture can be identified as soon as you enter a building or meet a team. Employees can tell if they're valued, and its reflected in the output of their work.
This is also why we're seeing the emergence of chief people officers in tech companies.
Fast-growing organizations scaling up are automating the administrative tasks, so their HR teams can concentrate on people and employee experiences.
Building the right culture is critical for success – so make sure you create the right one.
Take an interactive tour of Sage People
Discover how Sage People can transform the way you hire, manage, engage, and retain your workforce in this self-guided interactive product tour.
Begin Tour
Subscribe to our Sage Advice Newsletter
Get our latest business advice delivered directly to your inbox.
Subscribe