People & Leadership
How to choose an HR system: The ultimate guide for finance leaders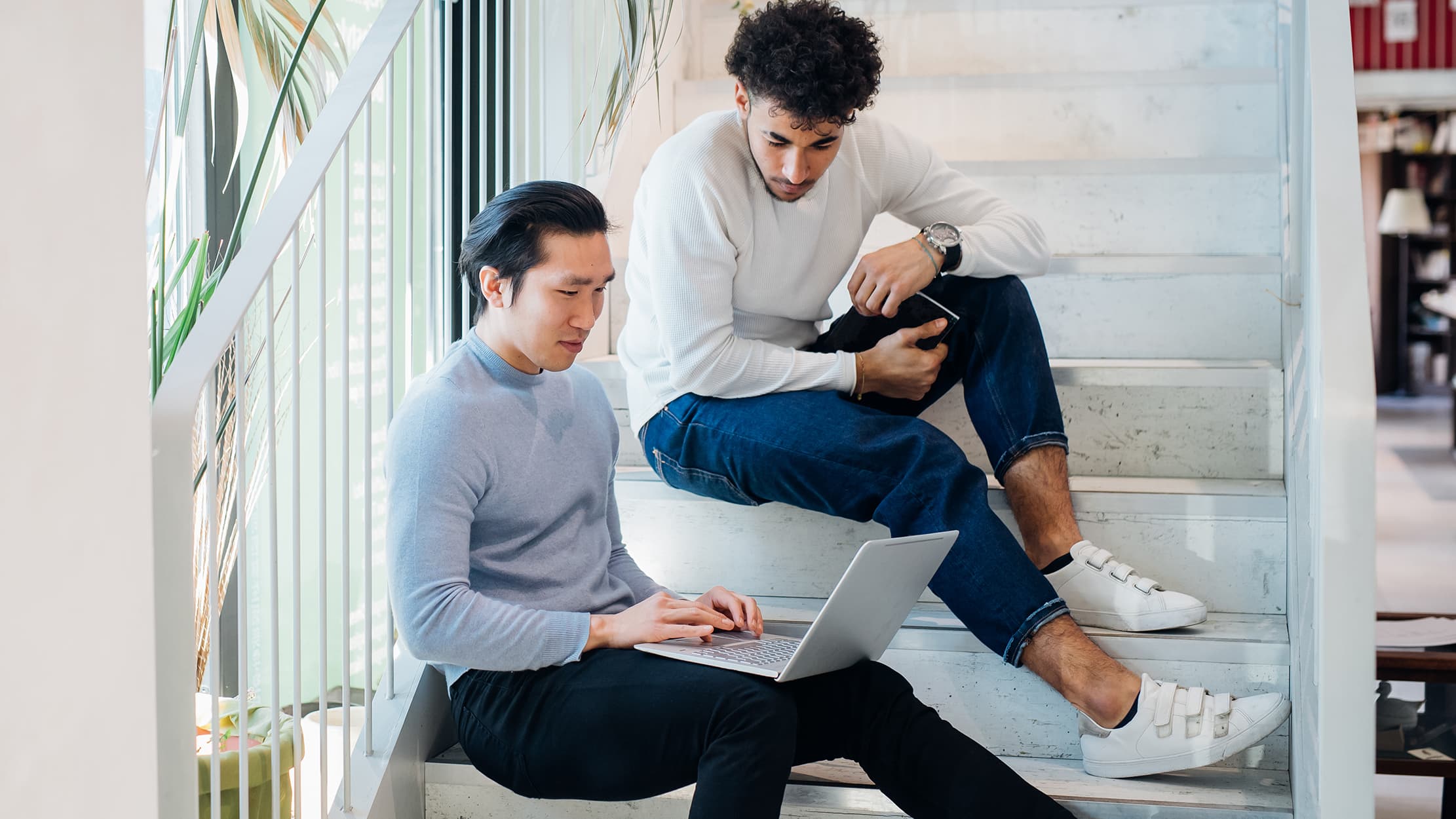 Finance leaders, how often do you think about your HR and People system?
Cast your mind back to pandemic: did you consider how your HR technology performed for your company? Did it help you manage the switch to remote working fluidly? Were your systems flexible and robust enough to manage the changing expectations of your employees?
What finance leaders need to know about the changing role of HR
There wasn't a single role that didn't have to pivot, adapt, and change during the pandemic – but no one experienced the crisis quite like HR and People teams did.
72% of HR leaders told us in recent research that the crisis helped them demonstrate their value and increased understanding of HR's role. They helped employees transition to remote working while also helping leaders manage productivity across their remote teams. They adapted quickly to a whole new world of onboarding and offboarding, managing company culture and supporting employee wellbeing.
Even so, many HR teams had to handle these new responsibilities on legacy, outdated systems. That's why almost two-thirds of HR leaders (63%) told us they had experienced limitations with their current HR systems, and that they were 'not fit for the future.' The future, in this case, being the one in which 74% of professionals expect remote working to become the norm. Cloud HR is vital for organizations that manage a remote workforce, want to create great employee experience that engage and delight top talent, and need greater workforce visibility to drive business decision-making.
We know HR tech is an investment but a worthwhile one for the right system. As a finance leader, it falls upon you to make the best investment decisions for your organization, including technology.
However, if you're looking for a new system, it's probably been a while since you looked for one last. Technology has changed. Employee and HR needs have changed – and it's likely yours have too.
So, to help you wrap your head around the fast-changing world of HR tech, we've put together a few tips. Check out: How to choose an HR system: the ultimate guide. In the meantime, here's the highlights.
Your HR tech task as a finance leader
55% of c-suite executives say finance leaders are heavily involved in the buying process of HR software. As a finance leader, the onus will fall on you to find a solution that provides the most effective system for the lowest cost – but that's not all.
To really feel the full benefit of an HR system, it needs to satisfy your finance team's growing thirst for information across the whole company, make informed financial decisions and react to changing circumstances as and when they're happening.
Here's four things to look for in an HR and People system.
Actionable insights
Wouldn't it be a real game-changer if you could drill down into your HR and People data at a touch of a button?
At a time when organizations are having to evolve to meet the changing needs of remote and flexible working, the ability to quickly access and interpret data is critical to finance teams – and it's something that should be high up on your agenda for your new HR system.
With analyzing this data, you can find out how productive your employees are, how they're adapting to the changes so your HR team knows what their next steps need to be.
By switching to a cloud-based HR and People system, finance teams can spot trends before they happen and keep an eye on flight risks and churn, cost-to-value ratios of new hires and productivity statistics. The right cloud HR system can give finance leaders a clear, global, and up-to-the-minute view of your workforce, enabling faster decision-making both for you and your HR and People team.
How to choose an HR system: An ultimate guide
What should leaders look for in an HR system? Download the guide and comprehensive checklist today.
Download now
Increased productivity
Sage People is proven to reduce HR admin by 40%, which gives HR leaders more time to focus on business-critical objectives such as strategy and communication.
How do we do it? Automation.
Your HR team benefits, and so does the rest of your workforce too. By increasing the range of tasks that can be automated and simplifying processes, a robust cloud-based HR system should help to improve productivity across your entire organization. It means less time on paperwork, process and admin – and more time on the things that matter, both for your HR team and workforce alike.
Self-service is key to this. From booking annual leave to accessing company policy documents, self-service portals give any employee in your entire organization direct control over their HR needs.
HR compliance
With laws and regulations around the world constantly changing, many global organizations find themselves with a constant headache, re-writing policies to ensure the company is compliant with employment labor and tax rules.
As a finance leader, you probably know this better than anyone. It's reassuring to know, then, that a global HR system could make your life much easier by standardizing and consolidating HR and People data into a single place.
This will allow your finance team to manage everything with a single global overview, while giving you the flexibility to allow for local variations in legislation and regulation.
Furthermore, a cloud-based HR and People system can seamlessly integrate with your third-party payroll software, taking the complexities out of pay and making life easier for your payroll department too.
Total cost of ownership
Let's say you find an HR solution that can do all the above – what would be the point in investing in it if the potential cost-savings were outweighed by the total cost of ownership?
Therein lies the final challenge for finance leaders: finding a solution that not only works for you, but that offers great value for money.
Some suppliers will try to charge you extra for things like implementation, eLearning, or limit your access to your Customer Success Manager. This is what we mean by the total cost of ownership; it's where you'll want to do some proper number crunching so you really know what the investment looks like and whether you'll get the return you're looking for.
Making the right HR tech decision takes a team
Investing in an HR solution is a huge decision for any business and you and HR, IT and the business leader will likely need to work together to make the right decision.
While you'll need to be savvy about what you need for an HR system to meet your needs from a financial perspective, you'll want to make sure that this aligns with the needs of the other main stakeholders too – the HR, IT and business leaders – so you find the right tech for your entire organization.
We find many HR leaders will drive the process for choosing new HR software – but they can't get buy-in without finance, the CEO and other business leaders. This is where you come in – make sure you know what you want in a system, and what to look for when evaluating and comparing vendors.
Take a look at the full guide to make sure you're all on the same page.
What should Finance leaders look for in an HR system? Download the full guide, including a comprehensive checklist, today: "How to choose an HR system: The ultimate guide."
Recommended Next Read
How to choose an HR system: An ultimate guide
What should leaders look for in an HR system? Download the guide and comprehensive checklist today.
Download now
Subscribe to our Sage Advice Newsletter
Get our latest business advice delivered directly to your inbox.
Subscribe