Fast track your MTD plans: A free guide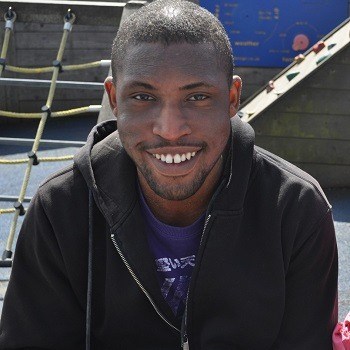 Making Tax Digital started on 1 April 2019, beginning with the VAT element, and has changed the way VAT returns are submitted to HMRC.
While your practice may well be under way with getting your firm and your clients moved over to the new way of making VAT submissions, there might still be areas where you need assistance.
To help you along the way, we have a created a guide that will provide you with essential tips and advice.
Fast track your MTD plans covers a bit of background on Making Tax Digital and features a timeline of key dates for you to be aware of.
Inside, you'll find support for when you're creating and implementing your MTD readiness plans. And there's advice on the Agent Services Account, which you'll need if you're submitting VAT returns on behalf of your clients.
There are also tips for your outsourced bookkeeping clients and for those customers who will be doing their own returns.
In this guide, you will find the following:
Key facts about Making Tax Digital
MTD for VAT timeline
Fast track MTD readiness plans
Agent Services Account
Your bookkeeping service readiness
Get your outsourced bookkeeping clients MTD ready
Make sure your clients doing their own MTD VAT returns are ready
Help to fast track your practice
Here's an extract from the guide.
Key facts about Making Tax Digital
Making Tax Digital is a key part of the government's plans to make it easier for individuals and businesses to get their tax right and keep on top of their affairs, as well as transforming HMRC into a world-leading digital tax authority.
At present, the only legal requirement relating to MTD is the scheme for VAT, which applies to VAT-registered businesses as of 1 April 2019.
Although there have been rumours this date might change – or that MTD will be cancelled entirely – HMRC has issued a VAT Notice, making it fully official. Businesses need to prepare and to have a solution ready in time.
In summary, the current situation with MTD for businesses is:
Most businesses with a taxable turnover above the VAT threshold – currently £85,000 – are affected from April 2019.
Businesses will not be asked to keep digital records or update HMRC quarterly for other taxes until at least 2021. At present HMRC hasn't shared any further details.
Niche and more complex businesses or organisations – around 3.5% of the total – have a postponed MTD for VAT start date of October 2019.
The requirements for MTD for VAT are fundamentally simple. HMRC says VAT-registered businesses with a taxable turnover above the VAT threshold must:
Keep records in a digital form.
File their VAT returns via MTD-enabled software.
HMRC says that while the complete set of digital records to meet MTD requirements don't all have to held be in one place or program, there must be a digital link between the pieces of software used.
MTD for VAT has the force of law and is therefore a mandatory requirement.
Outside of a handful of narrow and very unusual circumstances, you can't opt out of MTD for VAT. If your accountant files your VAT return on your behalf, you will still be required to keep digital financial records.
Practices will need to have the new Agent Services Account (ASA) set up in order to submit MTD VAT returns on behalf of clients.
Fast track your MTD plan
Putting your Making Tax Digital plan in place but need some support to see it through? Read this guide for top tips to help your practice and your clients make the move to MTD.
Download your free guide
Subscribe to the Sage Advice enewsletter
Get a roundup of our best business advice in your inbox every month.
Subscribe