Stay Wild Swim: 'Listen to your audience and get them involved in your business decisions'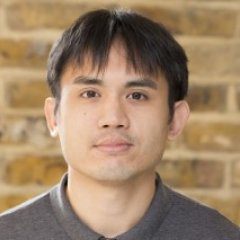 Question: what kinds of challenges have sustainable adapting businesses and ethical brands experienced during the past year?
A growing number of business owners are choosing to integrate sustainability into their business plans from the start, with a keen awareness that you can do well by doing good – effecting positive change in both the environment and society.
Stay Wild Swim is one such business.
It offers the UK market a premium, stylish, sustainable and ethical swimwear brand with clean-cut styles that flatter any body type.
Founded by Natalie Glaze and Zanna Van Dijk, London-based Stay Wild Swim uses regenerated ocean plastic and only the most sustainable practices out there to produce 'swimwear with a purpose'.
Sustainability means a rejection of the standard fashion brand norm, which is based around a high consumption of pieces, fast turnaround times and a reward system.
This throwaway approach meets the demands of a retail market – both high and low end – hungry for new designs, and of a culture underpinned by low retail prices.
The true cost, however, comes in the form of poor conditions for workers both at home and abroad.
It comes as no surprise, then, that despite the huge demand for slow fashion, the coronavirus pandemic meant that every business had new challenges to face.
According to recent research, garment manufacturing has been significantly affected by coronavirus, with 86% of companies seeing a drop in orders.
This could pose a problem for sustainable brands in that, in the short term, cash crisis retailers could reduce their ability to invest in this kind of innovation.
Global Data Analyst Emily Salter explains: "Making changes to materials, logistics and production processes to improve the sustainability of products and operations will slow, as sustainability is no longer top of retailers' and consumers' agendas.
"Long-term adjustments are costly. Many non-food retailers will be financially unstable as they emerge from this crisis after a significant period of low or no sales."
For Stay Wild Swim, stores such as Selfridges, which stocked its high-end sustainable swimwear, shut down during lockdown.
The company needed to embrace a new approach moving forward.
Read on to find out what co-founder Natalie Glaze has to say about turning troubled times into opportunity.
Use the coronavirus pandemic to reset
Like many small businesses, 2020 reinforced the importance of listening to customers for the Stay Wild Swim team.
The pandemic period saw the company start working on a whole new product range, which was a complete shift from its usual products: an 'Essentials' collection.
The company spent more than nine months pivoting its focus and fitting out the range for different models and body shapes.
"Last year was interesting in a way as it was a first for everyone; we were all in this uncertain, scary time together and for every business owner, big or small, it was a first," says Natalie.
"We were all making it up to get through and keep our businesses going."
For a small clothing manufacturing business, there can be a fair bit of back-and-forth when it comes to creating the right fit for customers.
In Stay Wild Swim's case, models would need to come in and the designers would need to see how each piece would fit on their body, looking at areas such as coverage, comfort and fit.
The company would then make the necessary adjustments and bring back the models to see how the new pieces would fit. It can be a painstaking process, and clothing brands may need to do this numerous times until all are completely happy with the product.
Launching a new product line in the middle of a pandemic can be a risk. But for the Stay Wild team, it all paid off.
Natalie says: "In a way it forced me to be more creative, it made us think outside the box, there were no wrong or right ways to do things.
"For example, when we ended up launching new colourways of our pieces using only illustrations, it ended up being our most successful launch to date."
Don't be afraid to try something new
"If I were to give myself one bit of advice at the beginning of last year, it would have been not to be afraid to try something new," says Natalie.
"Last year paused quite a few of our original launch plans [for Stay Wild], but looking back it allowed us to breathe, sit back, and properly look at our business and where we want to be."
It also prompted that new direction for the business to explore.
Natalie adds: "We spent a while looking at the data, trends, the market, and started working on a whole new product range, which is a complete pivot for the business.
"I think Covid-19 and the turbulence last year caused a lot of businesses to reassess and I saw so many great brands pivoting and bringing something new to the market.
"So, although last year was tricky indeed, I am grateful in a way for this new exciting direction it has pushed us in."
Get your customers involved in the sales process
Natalie advises fellow small business owners to stop believing everyone else knows what they are doing.
"When I first started the business, I used to believe that everyone else knew what they were doing and always felt like an imposter," she says.
"I stopped believing this when I realised everyone else is just making it up as they are going."
She also recommends that small business owners continue to listen to their audience and get them engaged and involved in the process behind the products.
Natalie says: "From the beginning of Stay Wild's journey, we have always got our audience involved in every decision.
"They help our business grow and evolve, from voting on colourways, naming our products even modelling our collections through our open casting calls.
"We have always believed that our audience knows best, they are who are buying our products, so getting them involved only makes sense.
"Last year, we continued to listen, engage, and ask them questions. It was a challenging year for everyone, and we wanted to make sure our audience felt heard and supported by us.
"We asked lots of questions about what they wanted to see from the brand next, and they helped us inform so many decisions last year and going forward."
So what's Natalie's biggest takeaway from 2020?
"Be creative and be agile," she says. "Make sure you adapt even if this means trying something new which may seem scary.
"Most importantly, listen to your audience and get them involved in your business decisions."
Managing uncertainty
Get some top tips to help you create business continuity plans that will keep your company moving during uncertain times.
Download your free guide
Never miss an episode
Subscribe by email and get Sound Advice delivered to your inbox every two weeks with the Sage Advice newsletter with a ton of related articles, templates and problem solving guides for small businesses so you can put our sound advice into practice.
Subscribe