Jen Walker: "Keep your business simple and never forget the importance of quality"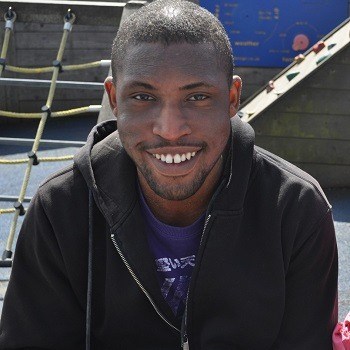 Small Business Saturday is the UK's most successful campaign for small enterprises and is a great opportunity for everyone to celebrate buying locally.
This year, the event takes place on Saturday 1st December and one company that will be getting involved is The Split Screen Coffee Company.
Jen Walker is the owner of the mobile café business, which serves award-winning, locally roasted luxury coffee and freshly baked cakes for weddings, music festivals, school fundraisers, village fairs, corporate functions and many more events that take place across the UK.
Here, she talks about why she set up the business and her ambition to succeed, the challenges she faces as a business owner and what Small Business Saturday means to her.
Why did you set up your own business?
Teaching had changed and was no longer the job I had gone into 10 years ago. I missed the sense of independence and freedom that we used to have in the classroom.
My husband and I owned a Volkswagen T2 Bay Window campervan that we loved camping in as a family and had the idea to convert another into a business for some time.
We started looking online for vans and May – our coffee camper – popped up and was for sale as a complete business. After a few visits, we decided to put the money down and make the leap.
How did you come up with The Split Screen Coffee Company name? 
Our campervan, May, is a 1965 Type 2 Split Screen. The name reflects the line that splits the front windscreen into two separate windows. I love the windows but am always amazed at how ineffective the wipers are and the technical improvements that were made in the 10 years between the Split Screen and the later Bay Window camper.
Tell us about your campervan
May was born in Wolfsburg, Germany, and started life as a bread delivery vehicle for a local bakery. She became a family camper in Poland before being shipped to England in 2005 to reside in Malvern. There, she was restored by a VW enthusiast and spent several years as a show car.
In 2013, she became the unique working van again and was converted to the mobile café that she is today. I'm not sure where or when she got her name but I could never change it.
What does a typical week look like for you?
Mondays are my day to plan my week; I work back from events I have on weekends. The beginning of the week is spent answering emails, bookkeeping and event booking. Thursday and Friday sees me baking and stock gathering for events. At the weekends, I'm up early, loading the van and driving to events all around the country.
What do you love about running your business?
I love the sense of independence, the freedom and the sense of being in charge of my own time.
What are the biggest challenges?
Keeping on top of my cash flow. I'm always chasing money and having to think ahead to make sure all bills are paid and events are paid for. Keeping outgoings as low as possible without sacrificing quality is challenging.
What are your plans for Small Business Saturday?
We will be in our home village for our annual Christmas event and I couldn't imagine a better place to be for the big day, surrounded by our community. We'll be offering a coffee-cake deal for anyone who comes up to us and says: "Small Business Saturday!"
How will you be supporting other small businesses on the day?
Small Business Saturday fits in well with our ethos of using local suppliers and employing staff from within a five-mile radius.
There are so many talented, creative and unique businesses out there and they not only supply me with coffee beans, cakes, flowers and logos but also inspire me with their stories and journeys, and have become people I can call friends.
Once Small Business Saturday ends, how do you plan to retain your new customers?
I will keep using social media to promote the business and share the events that we will be attending via Facebook and Twitter. The increase in followers on these two platforms has been significant after our promotion as one of Small Business Saturday's Small Biz 100.
What's your biggest failure as a business owner and what did you learn?
Most of my business failures are mechanical and include running out of petrol and flooding the engine – but the most upsetting and expensive was after The Classic Car Boot Sale in London in April two years ago.
We'd just had one of our busiest weekends trading and shoved everything in the van in a bid to get back to Nottingham as quickly as possible but we should have taken the age of the van, the distance of travel and weight into account.
The weight took its toll on the old suspension and it gave way around Northampton, leaving my husband stranded in the cold on the M1 for two hours. He had to put on all the spare clothes he had in his case to keep warm while he waited for the AA.
The repairs were expensive and possibly avoidable but I learnt to listen to the van and treat her with care. There are no warning lights in the old vehicles.
How do you deal with managing your business's finances?
I keep a keen eye on cash flow. Prioritising is important and has forced me to think through what needs purchasing and what can wait. I have improved the control I feel I have over my finances this past year and this has the effect of helping me to sleep at night.
I can't afford everything I would like for my business but the chasing of money has kept me sharp and focused on what I need to do on a daily basis to keep the business running.
Who do you turn to for business support?
I've turned to a number of different people. My husband is my sounding board but I also have friends who have been running their own small businesses and they understand the ups and downs of running a business – a big help through hard times.
I'm part of a local networking group called Aspiring Business Women, where I've been able to meet other women in business, attend courses and collaborate. I've also found online courses a big help in learning about business and economics, as I can dip into them when it suits me.
What tips have you got for someone who wants to start their own business?
Keep your business as simple as possible as you learn the ropes and never forget the importance of quality.
And what about growing a business?
You don't have to follow an obvious path for growth. There are some really interesting models out there that grow businesses in creative and exciting ways.
What's next for The Split Screen Coffee Company?
May will continue to attend events, wedding and festivals, and will be essential to my business for as long as she – and I – are in one piece.
We're looking to go down the path of a social enterprise and are hoping to start using the experience we've gained over the past few years to help run a café in a challenging area of Nottinghamshire, giving work to adults with learning difficulties.
We're also in the early stages of planning to bring the love of coffee to an online audience in the form of ebooks and internet films with May as a backdrop. So watch this space!
Ambition In Action
Want to grow your business but struggling to do so? Download this free e-book for advice from Peter Jones and the winner and finalists of the Sage Ambition competition who faced challenges and overcame them using their business ambition.
Get your free e-book