Ambition in Action: Putting yours to work building your business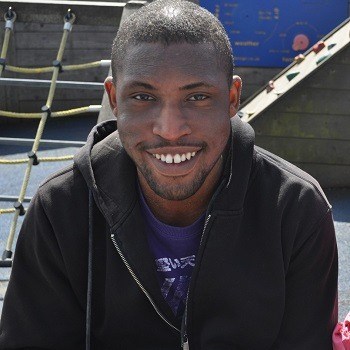 Have you got the desire to build your business and see it grow beyond your wildest dreams? Do you want to excite your customers with your products and services? Do you want to help people and make a difference with what your business can offer them? Then you have business ambition.
But it can be hard to grow your business, especially when you have business admin to deal with and other challenges that can get in the way. Such as finding funding for your firm. Finding new clients and customers to sell your products and services to. And navigating how to expand your business to new markets and countries. Don't let that hold you back.
Using business ambition
In this e-book, and as part of our ambition partnership with Peter Jones, we feature stories from the winner and finalists of the Sage Ambition competition. They are business owners just like you, who have faced challenges as they've looked to grow their companies. Read on to discover how they overcame them and be inspired by their experiences and advice.
They've used their business ambition to get themselves to where they are today – and there's no doubt they will continue to use it as they grow their companies.
In his foreword to the e-book, Peter Jones shares his passion for enterprise and empowering business owners to grow their companies. He also talks about his personal ambition too – inspiring stuff.
Meet the Sage Ambition competition winner and finalists
You'll hear from Sam Charles, the winner of the Sage Ambition competition and the founder of digital marketing agency Float Digital. She won the chance to have a business meeting with Peter Jones, where she could pick his brains and gain some essential advice.
You'll also hear from the competition finalists, who share their stories, ambitions, and challenges that they solved. They reveal the questions that they would have asked Peter Jones if they had won the competition.
They are Nigel Richardson from gifting company Secret Hamper, Russell Crowe from recruitment company CVWOW, Carla Lett, from baby, toddler and family directory MyBump2Baby, and Emmerson Critchley, from specialist, traditional building company Emmerson Critchley Ltd.
We have a group of our Sage Business Experts on hand to answer those questions, using their business and entrepreneurial expertise to offer advice that will help the finalists and you too in your plight to build your business.
So dive in and get inspired by some amazing stories and use their experiences and the advice offered to help you fuel your business ambitions and turn them into a reality.
Ambition In Action
Want to grow your business but struggling to do so? Download this free e-book for advice from Peter Jones and the winner and finalists of the Sage Ambition competition who faced challenges and overcame them using their business ambition.
Get your free e-book