Ex-MilitaryCareers.com: How to keep on top of business admin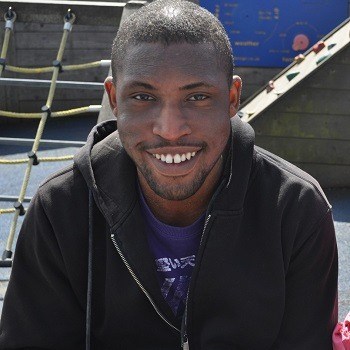 Want some inspiration when it comes to keeping on top of your business admin? In this interview, which is a part of a series in partnership with content creators the Startup Van, the CEO of Ex-MilitaryCareers.com shares his experiences of dealing with admin and growing his business. He also share tips that will help you with your business challenges.
Tell us about Ex-MilitaryCareers.com
Ex-MilitaryCareers.com is a matching engine and jobs board that connects serving and ex-serving personnel to employers looking to hire people with skill sets found in the military. We are a hub that bridges the gap from the military to civvy street.
To date, we have more than 600 registered employers and have connected more than 2,000 ex-military candidates in applying for careers with these employers.
I myself struggled to find a job or establish a career once I left the Army. I registered with LinkedIn and created a group page that asked others if they had found it difficult to find a career after leaving the Armed Forces.
On a daily basis, I would receive 100+ requests to join the group; now it has more than 8,500 members and more than 25,000 followers on our company page, all grown organically.
Unlike most businesses, we created our social media platforms first. Once we saw demand and organic growth across veteran peer groups, it was obvious we had a successful model.
What's the greatest challenge your business has faced so far?
Most recently, our competitive landscape has become quite overcrowded. When we started eight years ago, there were only a handful of recruitment agencies, and a couple ex-military job boards – we were the first job board in this space.
Demand still far outweighs supply but the sector has become disjointed with misinformation, and misuse of funding pools from charity and government purses creates frustration.
However, the future is bright. A lot of employers now recognise the huge potential in hiring ex-military candidates and the transferable skill set they can bring.
Eight years ago, one of the main hurdles was demystifying an employer's view of what someone with an ex-military background could bring to their business. At that time, jobs advertised with us would have included manned security, catering, logistics and facilities management.
In 2018, things have changed. Now, our website receives jobs focused around cybersecurity, fintech, project management and financial services.
What did you learn and what would you do differently if you had your time again?
In hindsight, I would have accessed business funding pools – charities and government agencies are literally throwing money at businesses in this sector, which support ex-military. With my personality type, I wouldn't accept handouts – that was naive on my part. If charities and agencies want to give you money to help you grow your business and help more people, you should take it.
We have slower growth due to growing our business organically. We also have great mentorship platforms and case studies. Unfortunately, winning bids and grants are now few and far between. We are limited to how many people we can help due to the company's cash flow but we do have a lot of great mentor volunteers, which is great.
How do you deal with your business admin?
My admin management got a lot better since I started using cloud-based technology. I use Google Drive to upload contracts and marketing materials that relate to specific clients or projects, which is really useful. And the fact you can access the cloud anywhere in the world providing you have a internet connection is beneficial.
And Sage software allows me to manage my cash flow seamlessly, which is important.
And anything important, such as annual returns, VAT payments, monthly recurring events and meetings, I add all these events to my iPhone calendar.
Most of the time, my iPhone becomes my desktop, as I am out the office quite a bit on meetings and travelling, so checking in on my calendar just ensures I can keep on top of my diary and not miss any significant meetings and company returns.
What plans have you got for your business over the next 12 months?
In the next few weeks, we are launching our new website and mobile site, and we are redeveloping our mentor platform too. Our focus will be in retraining and upskilling our audience with accredited training programmes, which will be heavily subsidised or use approved funding pools programmes.
We have seen a huge uplift in cybersecurity and fintech advertisers to our website. We are creating new content on our website to assist with candidates who want more information and assistance in considering new careers within these fields.
Our vision for the next six to 12 months is to establish a presence in the US, as 30% of our audience is based in the States. However, we only have a handful of employers advertising from the US as they identify Ex-MilitaryCareers.com as a UK-only business.
What advice would you give to businesses on dealing with business admin and processes?
Learn about and use automation to manage certain business processes. That way, you can focus on running your business. It's great for managing your business admin. Automation tools help to remove as much human intervention as possible for a variety of processes, meaning you can concentrate on sales and business development, and grow your company.
Also, work as lean as you can and where possible, complete tasks yourself without outsourcing (unless the finished standard isn't up to the same standard as your competitors – if that's the case, pay a professional to get the job done).
Is your business running you?
As your growing business gets more complex, are you seeing signs of stalling growth? Download this free white paper to discover how automation, analytics and technology can help your business to keep things moving effectively.
Get your free white paper
Subscribe to the Sage Advice enewsletter
Get a roundup of our best business advice in your inbox every month.
Subscribe